Welcome to Biodiversity for a Livable Climate's new website!
Check out our Super Search button on the upper right of the page, which is right next to the Menu (and they will conveniently follow you around). There's a wealth of information here on how to heal the biodiversity and global warming catastrophes that we're facing today, feel free to browse around. Super Search will help you find specific things you may be looking for, or just browse through the home page and click whatever appeals to you. For a brief overview you can take a Quick Tour.
[smartslider3 slider="4″]
Out of sunlight, water and rock, living systems evolved and created this magnificent Earth.

Civilization is driving it to the brink.

Life can fix it – and you can help!
We are enthralled with our feats of technology (you're reading this on your cool device, after all), but that doesn't come close to the enormous power, complexity and subtlety of living systems.
Transformation
in Mexico
Watch what happens! A degraded Mexican landscape is transformed by excellent management. It took only two years (the arrow points to the same tree).
Announcements
On Thursday, January 26 at 6pm ET, Ridge Shinn and Lynne Pledger will join us to discuss their new book, Grass-Fed Beef for a Post-Pandemic World. While the last few tumultuous years have heightened uncertainties about our food supplies, there's some good news coming out of the regenerative agriculture movement. Regenerative practices restore degraded land,…
<div…
A series of virtual and in-person community eventsin 6 locations in the U.S. and Canada Our next installment of Redesigning Our Communities for Life After Fossil Fuels is on Saturday, January 21 with national and local speakers from Los Angeles. It's time to scale way back, redesign how we're living and roll up our sleeves…
<div…
How do grassland ecosystems affect climate and biodiversity? In this issue we examine the science, the restoration and the culture around grasslands. Dive into the eleventh edition of our Compendium of Scientific and Practical Findings Supporting Eco-Restoration to Address Global Warming. We welcome your interest and comments – please contact us at staff@bio4climate.org.
Take a look at our Introductory Video Playlist. Great collections of videos are available on our Conference Pages. And don't miss our Life Saves the Planet lecture series on the GBH Forum Network.
Events
We were honored to host Jess Alvarez-Parfrey, Nathan Lou, and William Wildcat (Coakí) for an exploration of ancestral connections, and transformative opportunities to nurture a truly regenerative, just, joyful, and climate resilient future. Bringing together diverse cultural backgrounds, skills, and experiences, our panel of practitioners shared their stories, and perspectives the theme of "regeneration" as…
<div…
What We Do
Conferences
We've held thirteen conferences since 2013 from a wide range of speakers on how to regenerate biodiverse life on Earth. Our speakers are special: they aren't famous, but in their own creative ways they've worked wonders. They are examples of what each of us can do when we're inspired!
Solutions
There are so many solutions out there that are virtually invisible when we focus on a model of greenhouse gases and alternative energy. These solutions are available to restore living systems, cool the land and calm the climate. We bring these to you, here.
Compendium
Our Compendium is a selection of article summaries from the scientific and popular literatures on eco-restoration to address biodiversity loss and climate catastrophe. We bring material of interest from a wide variety of sources into one central publication. Check it out and discover some of the solid science behind nature solutions to biodiversity loss and climate.
Featured Videos
Some of our most widely viewed videos are here. But don't overlook hidden gems! You'll see them on our conference pages or you can search by subject or keyword with our website Super Search.
Voices of Water
Voices of Water is a project, led by Jan Lambert, dedicated to the work of innovative hydrologist Michal Kravčík and colleagues, who have developed a new and powerful paradigm for addressing floods, droughts and other disruptions of nature's water cycles.
Newsletters
We have several years of informative and entertaining newsletters that you are welcome to browse. They include interviews, book reviews, excerpts from our Compendium and past event announcements. Sign up for our newsletter list at the end of this page.
Recent Blog Posts
Meet Eka Cahyaningrum, restorer of peatlands and advocate for primates. Her work in Indonesia restores wild animal populations and their habitats while uplifting local communities. Her youth-led efforts demonstrate the power of coming together under one goal: to create better living conditions for all living beings, so that we can all thrive. Eka Cahyaningrum, Primate…
<div…
By Carlos Mdemu Social Media, Writing, and Online Outreach Intern Since 2011, I have been working in the field of environmental and solid waste management. At the beginning of my journey, I remember visiting one of the famous local markets in Dar es Salaam for a community cleanup. The local market, in terms of waste management…
<div…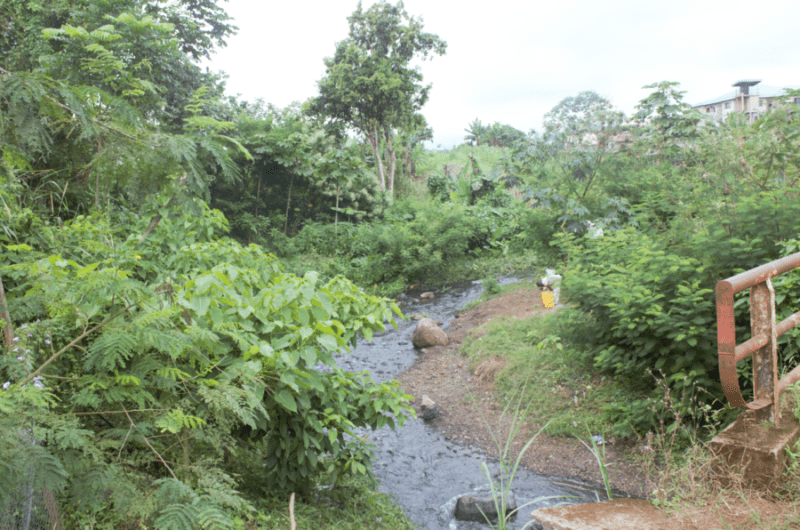 Bulu mini-forest in Cameroon after 19 months; Photo: Agborkang Godfred Hannah Lewis, Compendium Editor for Biodiversity for a Liveable Climate and freelance writer The Miyawaki Method The Miyawaki Method is a way to grow natural, mature forests in a couple of decades rather than a couple of centuries. You do this by observing what happens…
<div…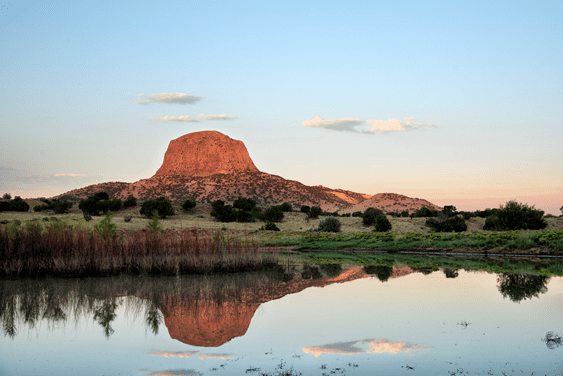 Cabezon Peak after rain, Photo by John Fowler (CC BY 2.0) Although climate change is a global issue, it can and must be addressed locally. Our overall climate is shifting drastically, but local climates are also changing, and they don't always get the same amount of attention. Local climates change when the environment is drastically…
<div…