Welcome to Biodiversity for a Livable Climate's new website!
Check out our Super Search button on the upper right of the page, which is right next to the Menu (and they will conveniently follow you around). There's a wealth of information here on how to heal the biodiversity and global warming catastrophes that we're facing today, feel free to browse around. Super Search will help you find specific things you may be looking for, or just browse through the home page and click whatever appeals to you. For a brief overview you can take a Quick Tour.
[smartslider3 slider="4″]
Out of sunlight, water and rock, living systems evolved and created this magnificent Earth.

Civilization is driving it to the brink.

Life can fix it – and you can help!
We are enthralled with our feats of technology (you're reading this on your cool device, after all), but that doesn't come close to the enormous power, complexity and subtlety of living systems.
Transformation
in Mexico
Watch what happens! A degraded Mexican landscape is transformed by excellent management. It took only two years (the arrow points to the same tree).
Announcements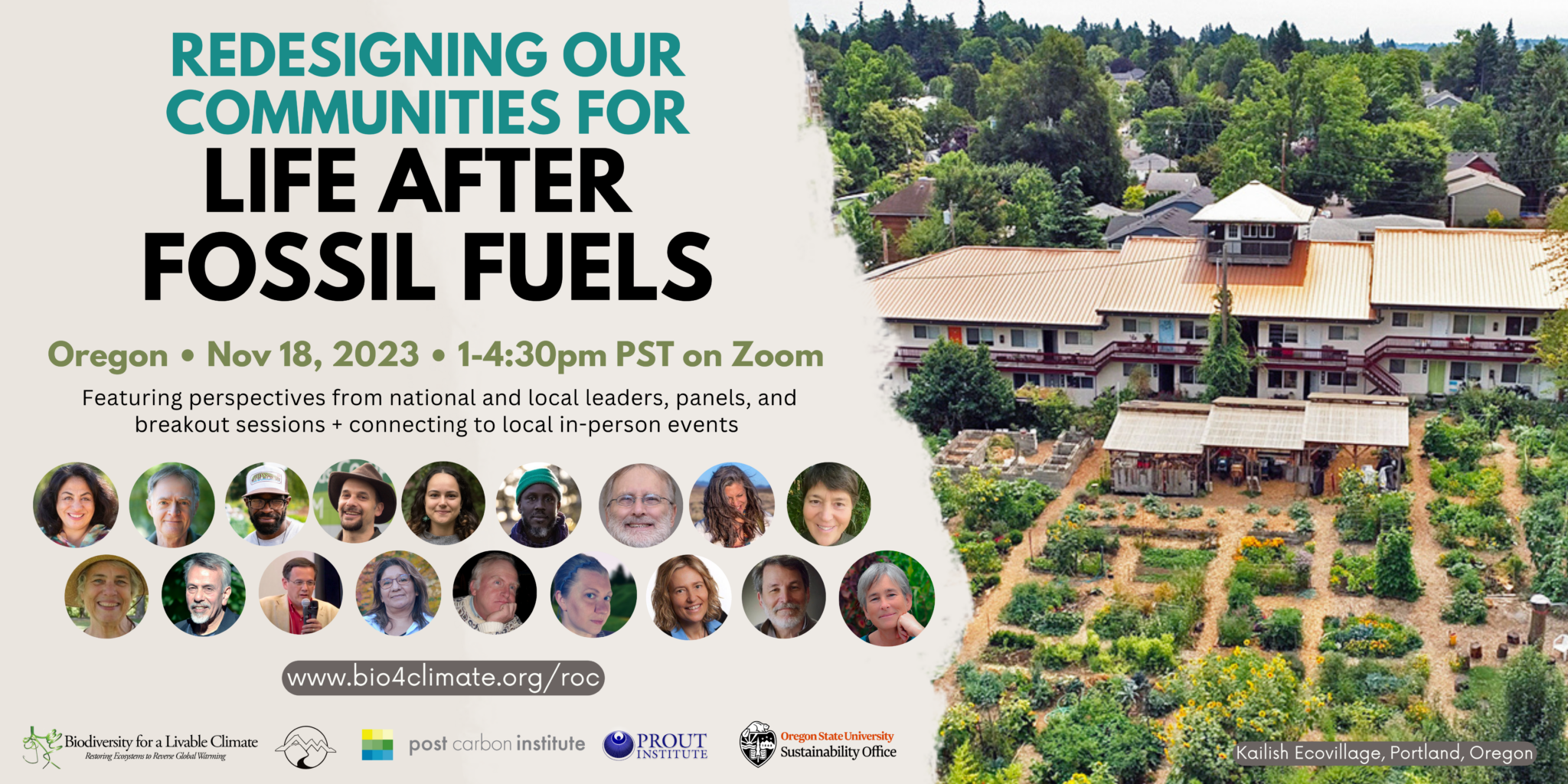 On Saturday, November 18 we were joined by Author Richard Heinberg, Permaculture Instructor Andrew Millison, and other national and Oregon leaders for Redesigning Our Communities for Life After Fossil Fuels. They explored our predicament of declining energy resources, the urgent need to grow our food locally, the power that restoring ecosystems has to reduce wildfires and…
<div…
Events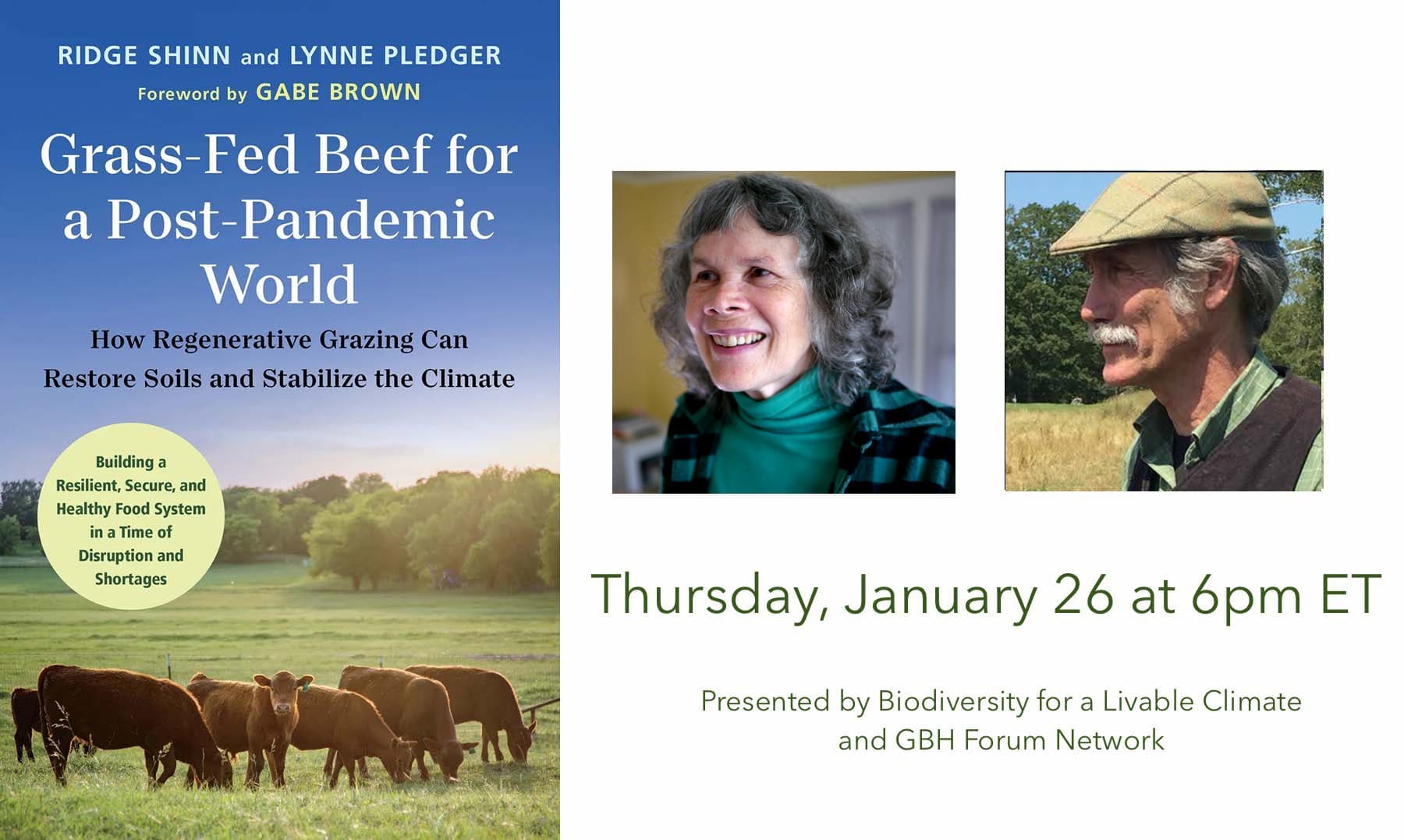 In January, Ridge Shinn and Lynne Pledger joined us to discuss their new book, Grass-Fed Beef for a Post-Pandemic World. While the last few tumultuous years have heightened uncertainties about our food supplies, there's some good news coming out of the regenerative agriculture movement. Regenerative practices restore degraded land, increase soil productivity, sequester carbon and…
<div…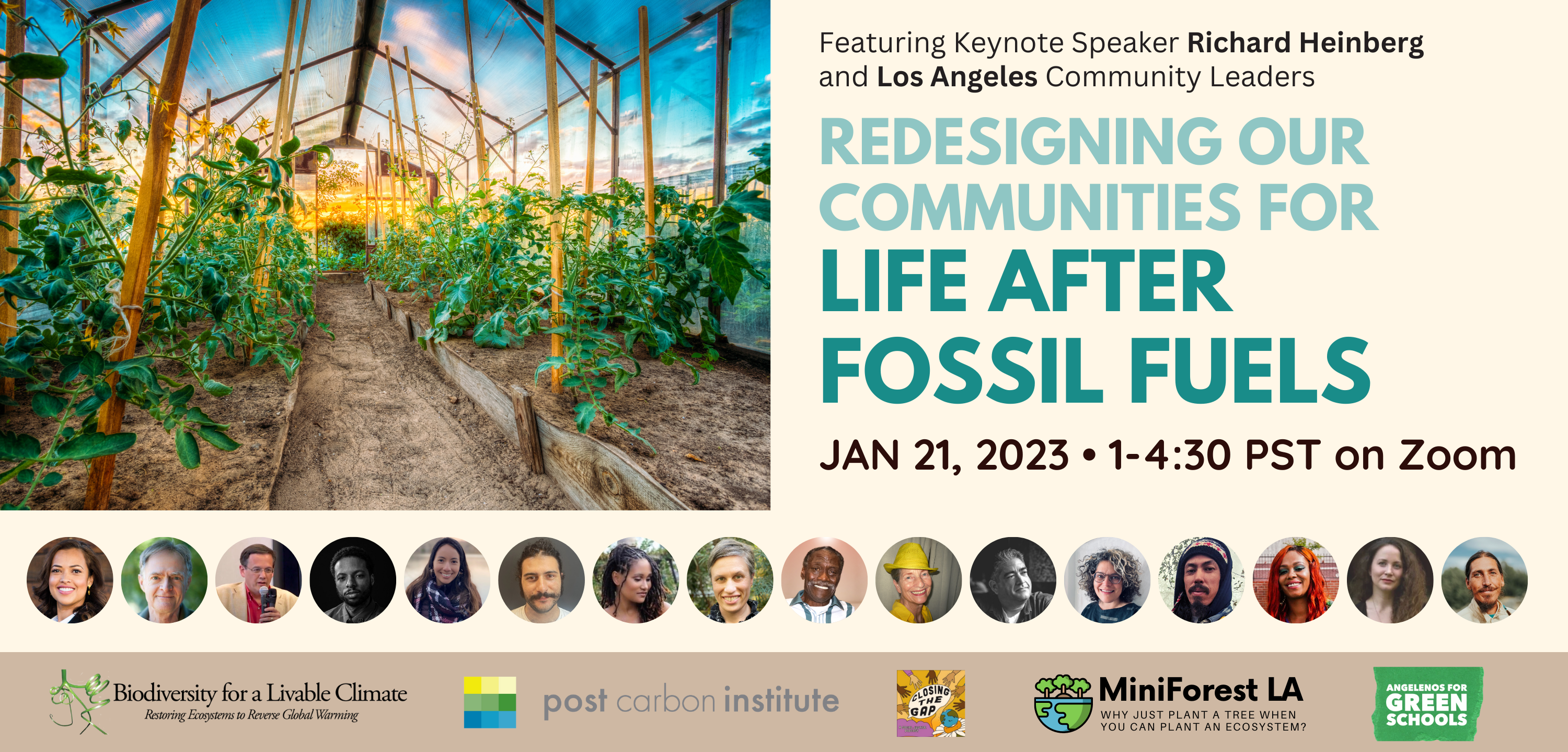 A series of virtual and in-person community eventsin 6 locations in the U.S. and Canada Our latest installment of Redesigning Our Communities for Life After Fossil Fuels took place on Saturday, January 21 with national and local speakers from Los Angeles. Check out the conference program and stay tuned for the recording and for our next event in Cleveland…
<div…
In December, author Kristin Ohlson and restoration ecologist Jim Laurie shared their wisdom in Sweet In Tooth And Claw: Cooperation And Generosity In The Natural World. They discussed Ohlson's latest book, in which she explores the way symbiotic relationships between individuals and species fundamentally shapes our planet. In contrast to narratives of competition and dominance,…
<div…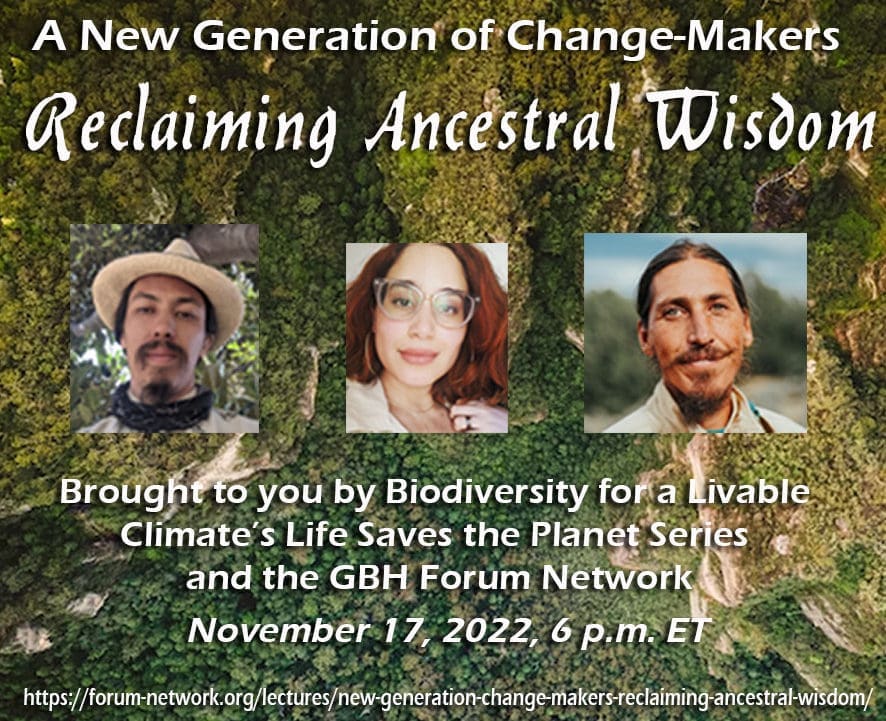 We were honored to host Jess Alvarez-Parfrey, Nathan Lou, and William Wildcat (Coakí) for an exploration of ancestral connections, and transformative opportunities to nurture a truly regenerative, just, joyful, and climate resilient future. Bringing together diverse cultural backgrounds, skills, and experiences, our panel of practitioners shared their stories, and perspectives the theme of "regeneration" as…
<div…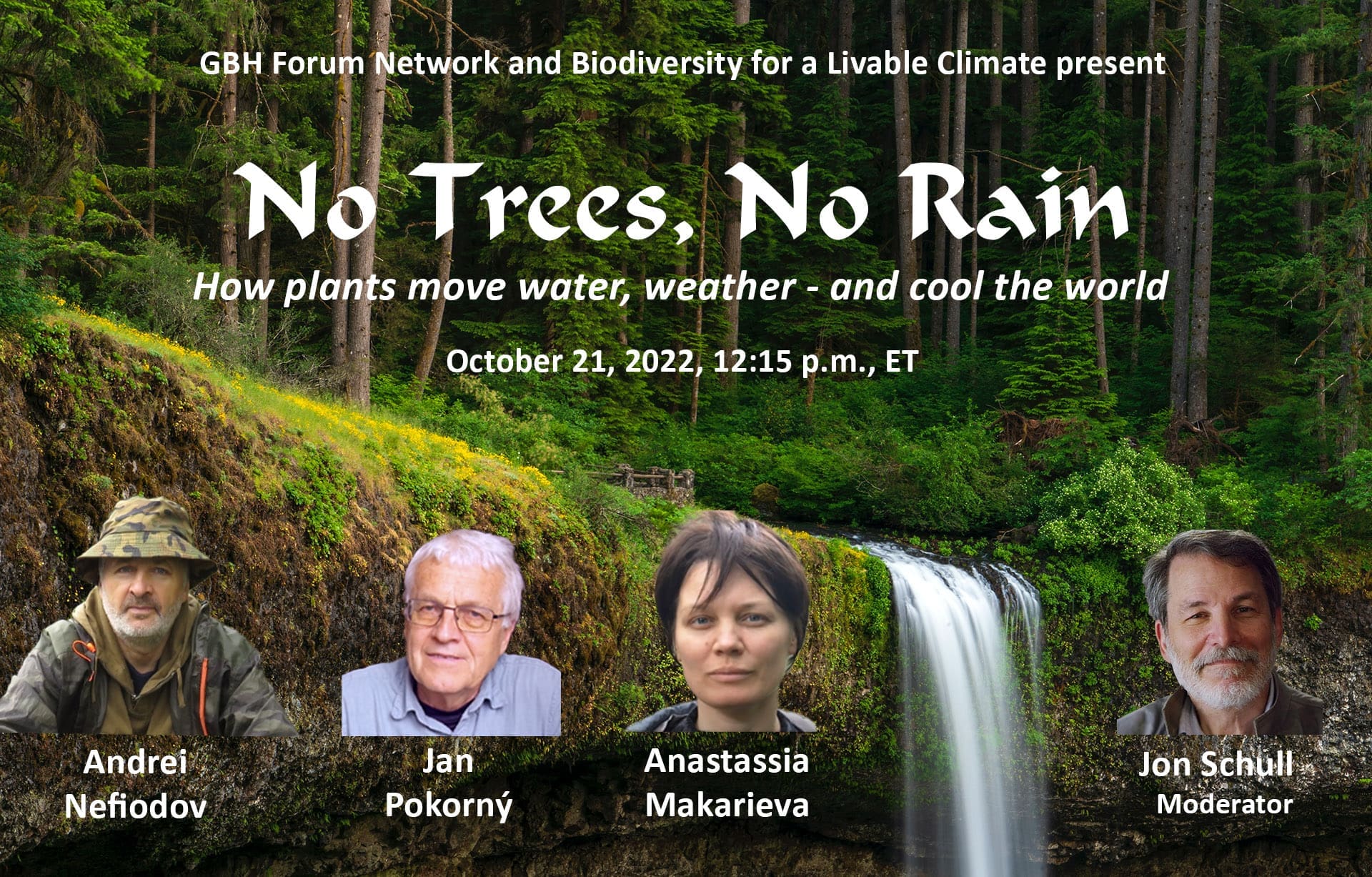 Droughts and flash floods are becoming a new normal in our warming world. What changed? Our landscapes are losing water as people alter the environment, cut trees, drain wetlands, and use chemicals that destroy the soil. And we're feeling the heat. On October 21, we hosted Anastassia Makarieva, Jan Pokorny, Andrei Nefiodov, and Jon Schull…
<div…
Youth leaders across the globe are advocating for people and the planet in various ways including on-the-ground ecosystem restoration, artivism, and promotion of regenerative agriculture. On September 17, Biodiversity for a Livable Climate hosted three youth leaders from Colombia, the United States, and Brazil to amplify their stories of regeneration and environmental advocacy. Check out…
<div…
What We Do
Conferences
We've held thirteen conferences since 2013 from a wide range of speakers on how to regenerate biodiverse life on Earth. Our speakers are special: they aren't famous, but in their own creative ways they've worked wonders. They are examples of what each of us can do when we're inspired!
Solutions
There are so many solutions out there that are virtually invisible when we focus on a model of greenhouse gases and alternative energy. These solutions are available to restore living systems, cool the land and calm the climate. We bring these to you, here.
Compendium
Our Compendium is a selection of article summaries from the scientific and popular literatures on eco-restoration to address biodiversity loss and climate catastrophe. We bring material of interest from a wide variety of sources into one central publication. Check it out and discover some of the solid science behind nature solutions to biodiversity loss and climate.
Featured Videos
Some of our most widely viewed videos are here. But don't overlook hidden gems! You'll see them on our conference pages or you can search by subject or keyword with our website Super Search.
Voices of Water
Voices of Water is a project, led by Jan Lambert, dedicated to the work of innovative hydrologist Michal Kravčík and colleagues, who have developed a new and powerful paradigm for addressing floods, droughts and other disruptions of nature's water cycles.
Newsletters
We have several years of informative and entertaining newsletters that you are welcome to browse. They include interviews, book reviews, excerpts from our Compendium and past event announcements. Sign up for our newsletter list at the end of this page.
Recent Blog Posts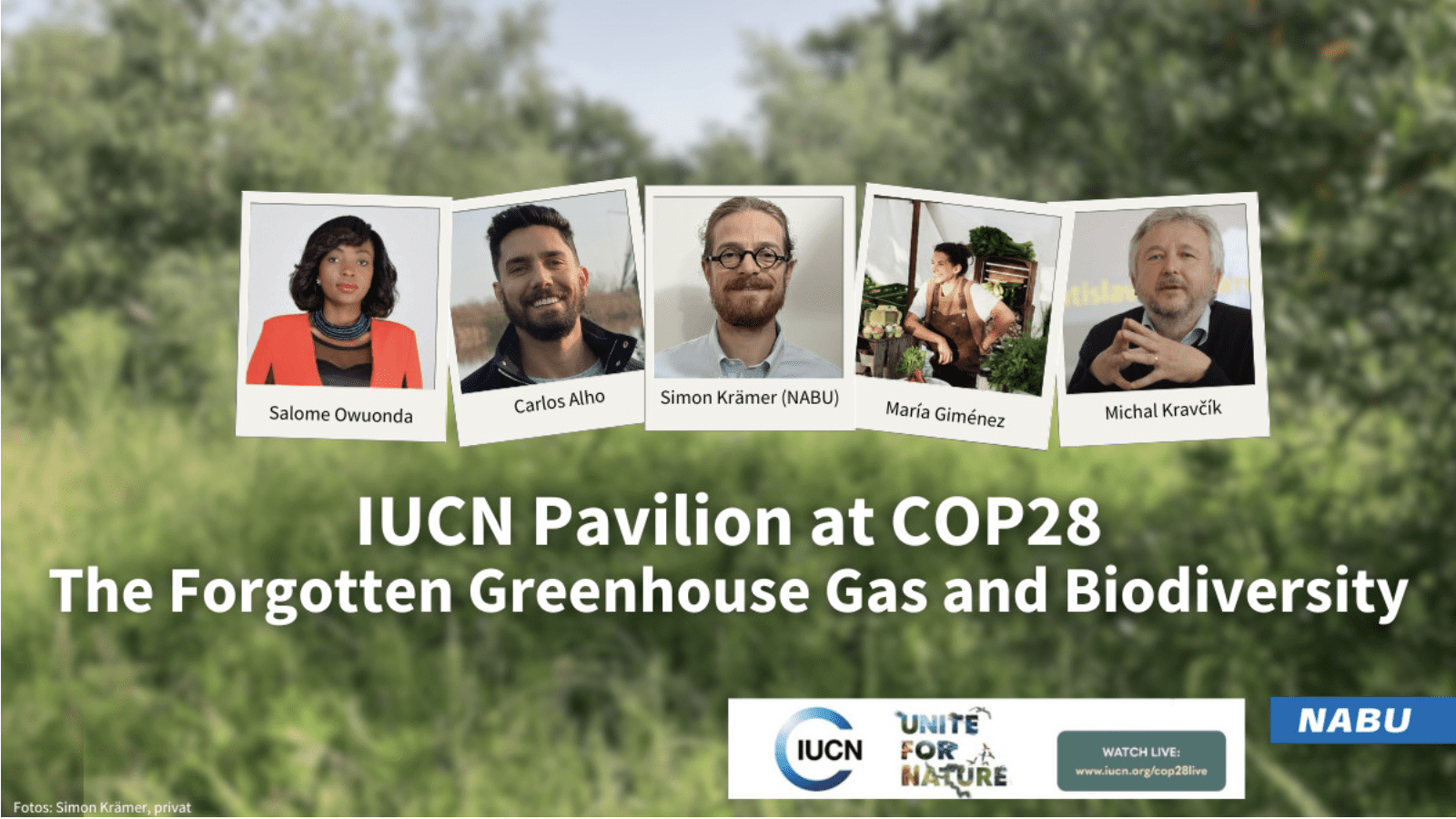 While most people are focused on the irony of COP28 being hosted by the fossil fuel industry, we will be focusing on the work being done on biodiversity, eco-restoration and water cycles.
We are excited to share with you the panel discussion from the Boston Premiere of the film Regenerating Life! It was such a full day with three parts to the film, interesting exhibitors, and reconnecting with friends, that it was difficult to take it all in at once. https://www.youtube.com/watch?v=7AFwuyrFZFc You can share some of that…
<div…
Dr. Makarieva explains why protecting existing forests is one of the most important things we can do to stabilize the climate. Pending legislation in MA (USA) serves as a model for policy protections needed around the world. Learn more about taking action here, and find out more at Save Mass Forests. Our climate system is incredibly…
<div…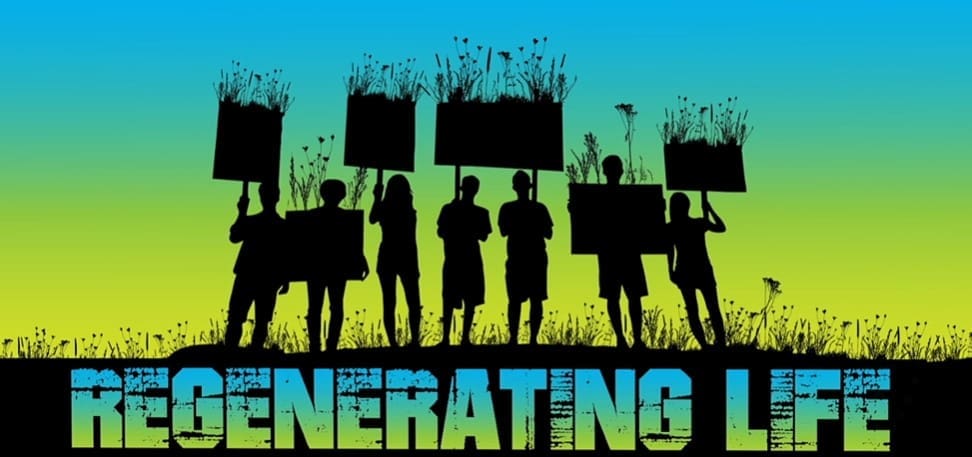 Our Boston Premiere of Regenerating Life at Tufts University was a tremendous success! It was exciting to see about 100 people come together to experience how John Feldman wove the many threads of the importance of nature to climate stability together in film. Tufts Screening Conversation was lively during the lunch break, as people talked…
<div…