The EcoRestoration Alliance (ERA) is a global network of scientists, storytellers, and practitioners working to restore the planet's climate by restoring the biosphere.
---
Summer 2021:
EcoRestoration Alliance was started by Jon Schull as a project of Biodiversity for a Livable Climate, based on the ERA Whitepaper. Frustrated by the "carbon tunnel vision" that is driving humanity over the cliff, we had a two-pronged plan to challenge the prevailing narrative:
(1) Organize a global network of scientists, storytellers, and practitioners to compete for Elon Musk's Carbon Removal XPRIZE.
(2) Create a website to illuminate current challenges and opportunities, celebrate contributions to the global effort, and help secure meaningful lives and harmonious livelihoods on a regenerated planet.

Fall 2022:
Our XPRIZE submission points out that CO2 removal alone can only slow global warming. CO2 removal via ecosystem restoration can also restore the planet's air conditioning system.
And our platform – as you can see – is emerging.

The Future
Now we need to spread the word, advance the science, and grow and support the movement.
ERA members have already restored approximately 1 million acres of degraded landscape. That's nothing, compared to the earth's 20 billion acres of degraded land. But every patch of land matters, especially locally.
So we need more people, more organizations.
We need you.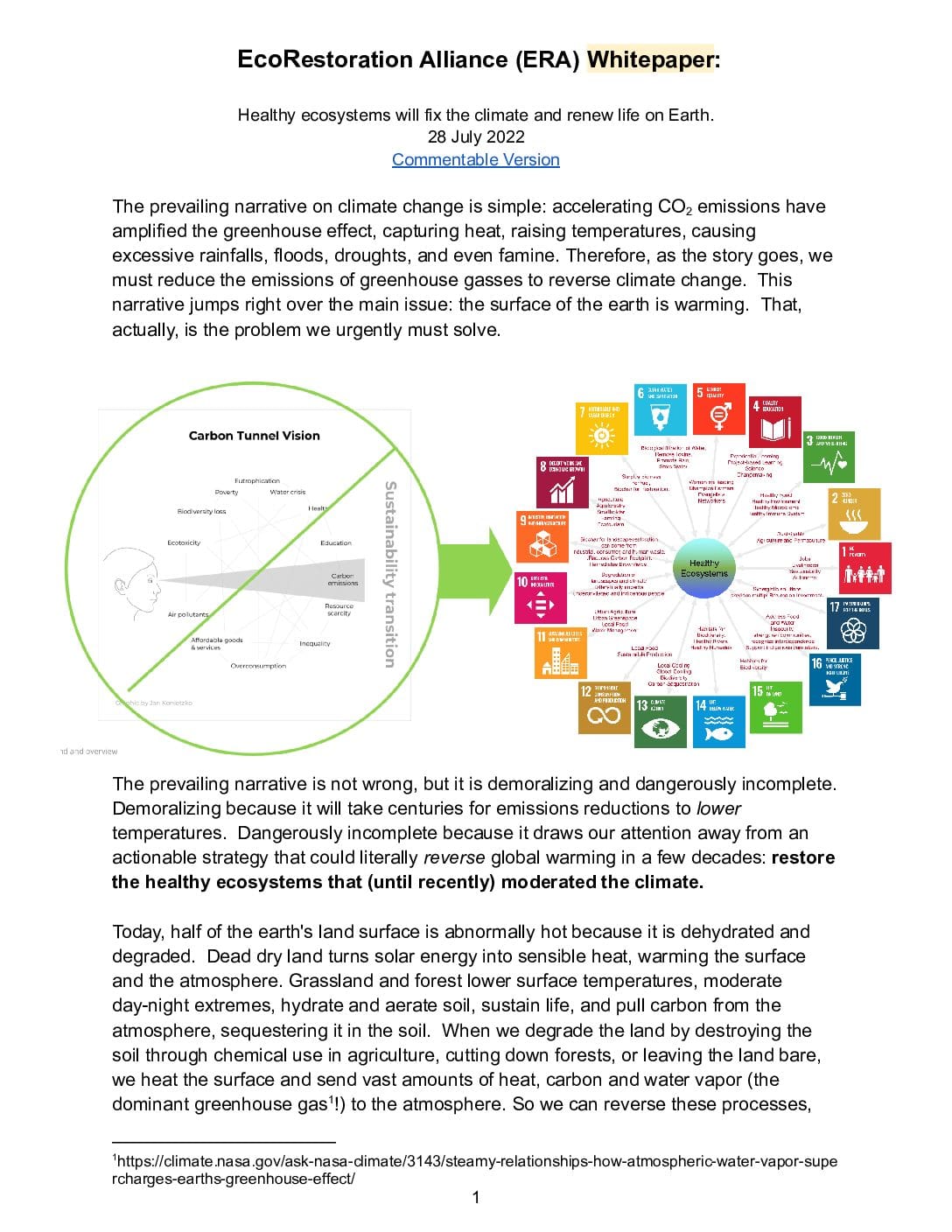 ---