Beck Mordini,
Executive Director
Beck brings 20 years of nonprofit experience including protecting the biodiversity of native plants at the Santa Barbara Botanic Garden and protecting undocumented workers from exploitation in Washington state. Her studies of International Environmental Law in Nairobi, Kenya were her first exposure to the issues of desertification and the challenges to global action.
While practicing law in Colorado, she and friends founded Climbing for Life a technical rock-climbing program for at-risk youth. Her career shifted to nonprofit management as a grant writer, development director, marketing and communications manager, community liaison, and executive director. Beck has been a Pachamama Project Drawdown workshop leader, worked on the County Community Climate Action Plan, and testified on behalf of solar reforms to the Board of Supervisors. She has degrees from the University of Virginia and the College of William & Mary with coursework in Sustainable Agriculture and Sustainable business from local colleges.

Adam Sacks,
Founder
Adam has had careers in education, holistic medicine, computer technology, politics and advocacy. For five years he directed a non-profit that worked with communities invoking basic democratic and constitutional principles to oppose detrimental local corporate activity. He has been a climate activist since 1999 and has been studying and writing about Holistic Management since 2007. He holds an Ed.D. from the University of Massachusetts and an N.D. (Naturopathic Doctor) from Bastyr University. On the side he is an artist and writer. His primary goal is regeneration of biodiversity and a livable planet.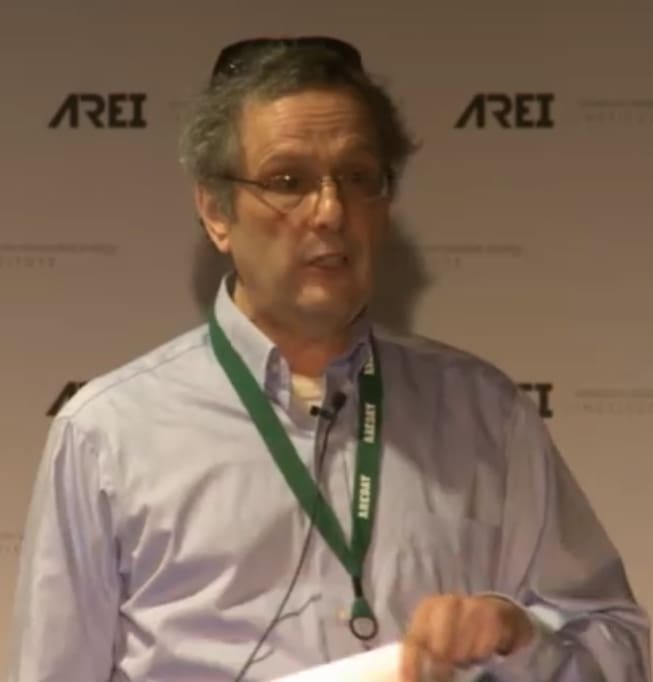 Jim Laurie,
Restoration Ecologist
Jim is a biologist from Rice University and is a pioneer in biological remediation of waste water. He was the technical manager of the world's largest "Living Machine" project to clean raw municipal sewage with no toxic chemicals. For twenty years Jim was a biologist and trainer in the chemical industry in Houston, TX, where his work with living machines resulted in processing effluent cleaner than possible with conventional technology. He began studying with Allan Savory twenty years ago and has spoken widely about Holistic Management and has been instrumental in spreading the message in New England.
Paula Phipps,
Associate Director
Paula holds a Masters Degree from Tufts Eliot-Pearson School as a teacher/therapist for preschool disturbed children and their families. For 20 years she was a preschool director and Children's Services Director for a Head Start program in Somerville, Massachusetts. For the past ten years she has focused on raising awareness of the enormity and immediacy of the threat of climate disruption and its effects on children.  For the past seven years she has been immersed in the study of biology, eco- restoration and climate. She has been involved in Cambridge, Massachusetts politics and advocacy for many years.
Zuzka Mulkerin, Director,
Voices of Water for Climate
Zuzka brings her perspective from having lived behind the iron curtain in Slovakia and currently lives in New Jersey. Born in Czecho-Slovakia, she was a nature activist and a program coordinator for a local organization, Tree of Life, and a Global Catholic Youth Movement since her college days. The word "eco" has its root in the old Greek for "home". Zuzka's former background as a Finance Operations manager at Pepsi Slovakia, Financial Planning Manager in Kraft Jacobs Suchard Figaro, and auditor at PWC allows her to make connections between economics and ecology with the places we live. In New Jersey, she works as an educator and volunteers her time to care for our common home as a Laudato Sí animator in her community. Her collaboration with the People and Water NGO, the Water Holistic group, and its founder Michal Kravčík since 2020 led her to Biodiversity for a Livable Climate, where she had the privilege to work with Jan Lambert, a friend and the co-founder of Voices of Water. She hopes to continue being a voice for ecosystem-based water renewal, supporting a sustainable community-based new water paradigm.
Jon Schull, Director,
EcoRestoration Alliance
A biological psychologist, entrepreneur, human-computer interaction researcher and digital community organizer, Dr. Jon Schull is the founder of e-NABLE, an online philanthropic community that makes free open-source 3D-printed prosthetic hands and arms for children and adults with upper limb differences. Concerned about the climate crisis, and impressed by the recent recognition that restoration of degraded habitats could literally cool the planet by 1 degree C within 10 years, Schull is now attempting to apply the "distributed do-ocracy" processes pioneered by e-NABLE to the problem of climate change. During the summer of 2021 he founded the EcoRestoration Alliance to build a collaboration of scientists and regenerative activists to bring earth-restoring practices front and center in the climate and biodiversity conversations, and to apply for funding supplied by the XPrize.
Jed Katch,
Director of Education
Jed holds a Ph. D. in Developmental and Educational Psychology from the University of Chicago and an M. Ed. in Special Education from Boston University. He has taught in grades K-12, college, and graduate school programs. Jed specializes in connecting student interests with real world activities. At Bio4Climate, he is working to create opportunities for young environmental activists to combine their interests in eco-restoration with gaining academic credit in schools and in higher education.
Maya Dutta,
Assistant Director of Regenerative Projects

Maya Dutta is an environmental advocate and aspiring ecosystem restorer working to spread understanding on the key role of biodiversity in shaping the climate and the water, carbon, nutrient and energy cycles we rely on. She is passionate about climate change adaptation and mitigation and the ways that community-led ecosystem restoration can fight global climate change while improving the livelihood and equity of human communities. She works on project management, Miyawaki forests, partnerships, research, outreach, and education and advocacy efforts at Bio4Climate. Having grown up in New York City and lived in cities all her life, Maya is interested in creating more natural infrastructure, biodiversity, and access to nature and ecological connection in urban areas. She loves hiking, writing, reading, and learning about everything from ecological restoration to botany, astronomy, history, and science fiction.
Fred Jennings,
Ecological Economist
Fred is from Ipswich, MA, where he has spent most of his life. He is an ecological economist with a B.A. from Harvard and a Ph.D. from Stanford, both in economics. Fred is also an avid conservationist and fly fisherman. He enjoys the outdoors, and has written about natural processes and about economic theory. He has 40 years of teaching and research experience, first in academics and then in economic litigation. He also enjoys his seasonal practice as a saltwater fly fishing guide in Ipswich, MA. Fred joined Biodiversity for a Livable Climate in 2016.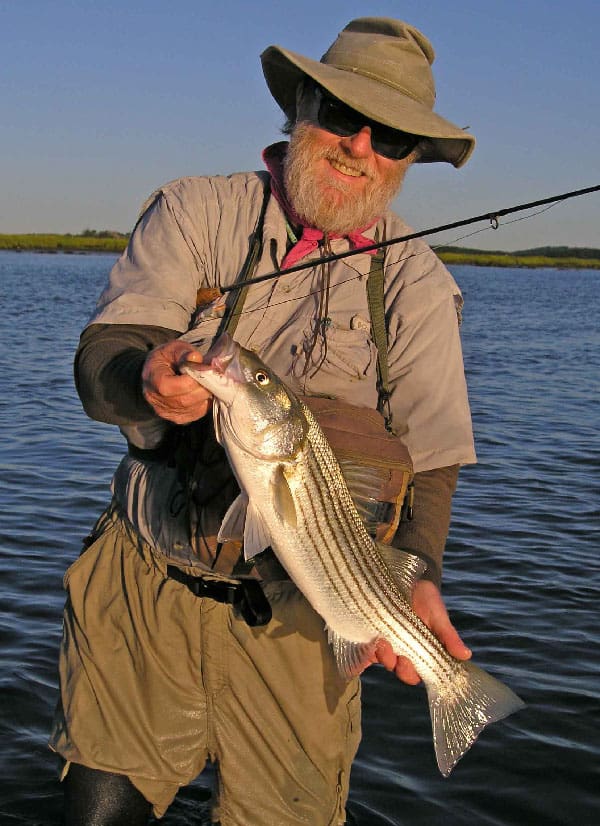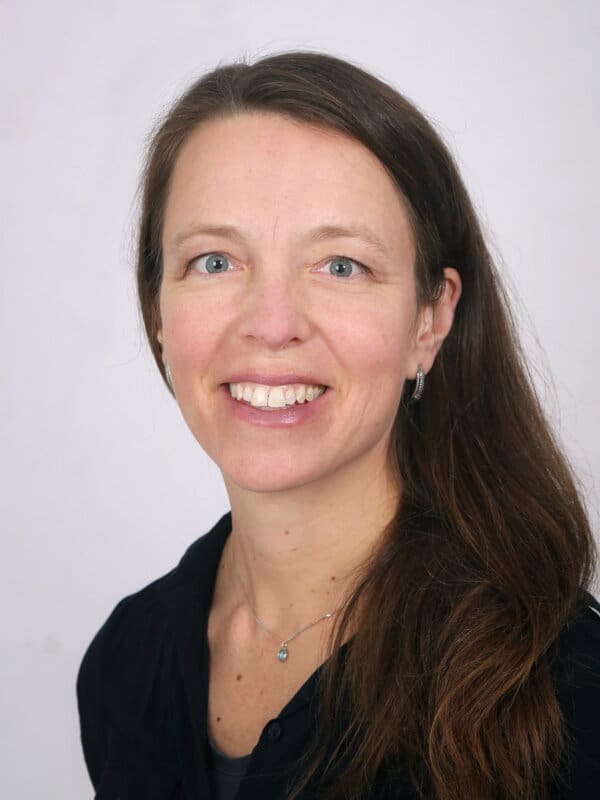 William Myatt,
Director of Development
Bill is the founding owner of Major Gift Solutions, LLC. His firm is thrilled to partner with Biodiversity for a Livable Climate to help promote the power of the natural world to restore biodiversity and stabilize climate. Bill has worked in the nonprofit sector for over twenty years and in direct fundraising for over a decade. He holds a PhD in Theology from Loyola University Chicago and has taught at several Chicago area schools. As a consultant, Bill founded Major Gift Solutions to help nonprofits locate and land major gifts, drawing from his successes to help drive fundraising effectiveness in the nonprofit sector.
Bob Labaree,
Conference Coordinator
Bob is an Emeritus faculty, New England Conservatory, where he also founded and directed the global music series of the NEC Intercultural Institute (1991-2019), and the NEC 2050 Forum (2013-18), which explored the future of music in the context of changing climate and society. In 1980, and again in 2003, he co-founded two ensembles specializing in the music of the Middle East. His research and writing in ethnomusicology have included studies of the links between music and biology. He joined Biodiversity for a Livable Climate in 2018 and is currently Impresario-in-Chief for Bio4Climate's mini-conference series, Nature's Solutions As National Policy.
Louise Mitchell,
Outreach Programs Manager
Louise has advocated for environmental health throughout her career as the sustainable food systems specialist with Climate Health Solutions, as a physical therapist in Baltimore, MD and by promoting conferences for non-profits on nutrition, integrative medicine, and sustainable agriculture. Louise was the sustainable foods program manager at Maryland Hospitals for a Healthy Environment within the University of MD Schools of Nursing and Medicine and a regional organizer for Healthy Food in Health Care with Health Care Without Harm. She worked with hospitals on increasing their local sustainable food purchases and launching farmers markets, CSAs, gardens and sustainable operations. Louise helped start a farm in 2002 focused on growing mineral-rich food and distributed the food from New York to D.C. Louise is from Toronto, Canada and is a graduate of the University of Pennsylvania and Notre Dame of Maryland University.
John Minkle,
Information Technology Director
John's first professional piece of software was call Tree Saver. Having worked in an IT role where it was necessary to print and review daily reports, he was compelled to write code, mostly to save all the wasted paper! True story! He still writes code, and the climate activist has steadily grown. When not full stack web developing and doing other IT work, he is learning about digital marketing algorithms and AI. A lifelong interest in ecosystems and gardening has developed to a professional level, with the goal of healing the earth wherever possible.
Tania Roa,
Digital Communications and Outreach Manager
Tania graduated from Tufts University with a Master of Science in Animals and Public Policy. Her academic research projects focused on wildlife conservation efforts, and the impacts that human activities have on wild habitats. During her internship with World Animal Net, an international animal welfare organization, she administered comments for the Convention on Biological Diversity's post-2020 global biodiversity framework and managed campaigns for the High-Level Political Forum, a conference organized by the United Nations. Tania emphasizes the connections between planet, human, and animal health. She loves hiking, snorkeling, and advocating for social justice.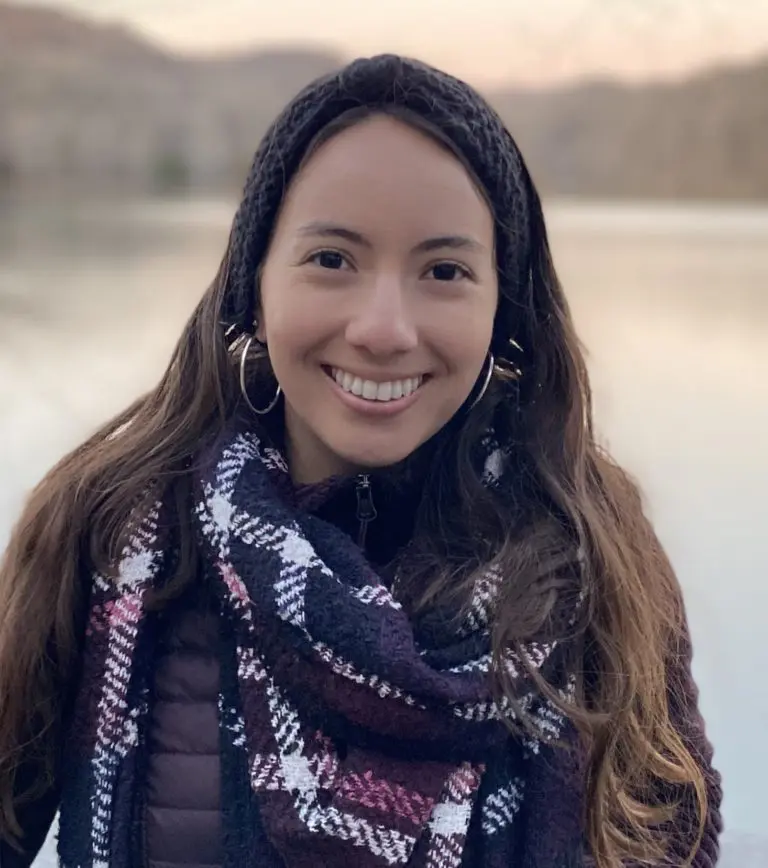 And introducing our Interns . . .
Albertinah Matsik

a,
Scientific Review and Writing Intern

Albertinah currently works in the Wildlife and Aquatic Resources Department at the Botswana University of Agriculture & Natural Resources (BUAN). She is an Australia Awards alumni, Ecoexist Project fellow, Young African Leaders Initiative (YALI) fellow, Kalahari Conservation Society member and sits in the Leopard Ecology Conservation steering committee. Her interests and work have touched different aspects of conservation: food security, human-wildlife conflict management, invasive species and local communities' inclusion. Despite the exposure she believes there is a gap on sharing and communicating scientific findings to the relevant end consumers and communities. Therefore, Albertinah recently joined us to improve and grow her scientific review and writing skills.
Sreyashi Basak

,
Media and Outreach Intern

Sreyashi is a biotechnologist who graduated from the University of Melbourne, Australia. She has prior research experience in the pharmaceutical industry, and is actively involved in humanitarian and social welfare services in her community. As a nature lover, Sreyashi is highly interested in environmental studies and sustainable development. Sreyashi joined us to learn how to use her skills in communication, both verbal and written, to make effective changes for the environment in her local community.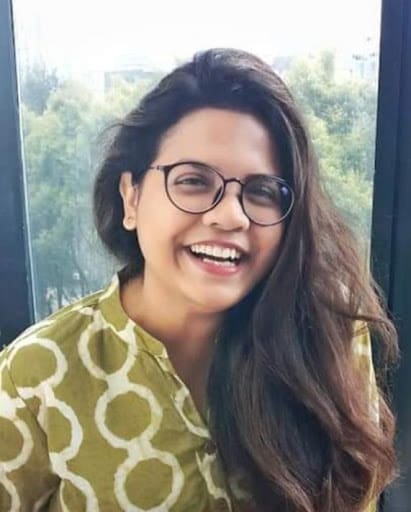 Carlos Mdemu

, Social Media, Writing, and Online Outreach Intern

Carlos is a graduate from the University of Dar Es Salaam Tanzania with a Bachelor of Arts in Geography and Environmental Studies. With five 5 years of experience in project management and community mobilization, Carlos has worked on environmental conservation issues with different local organizations such as Environmental Conservation Community of Tanzania, Nipe Fagio, and Mazingira Konekti Limited, which focuses on environmental conservation advocacy, particularly plastic pollution and climate change. Carlos is an environmental activist working at a grassroots level in helping people pursue sustainable livelihoods and empowering them to tap into opportunities for improvement of environmental management and pollution reduction. Carlos emphasizes using education and actions that create a sense of citizenship, responsibility, and ownership of environmental conservation activities to pursue these goals.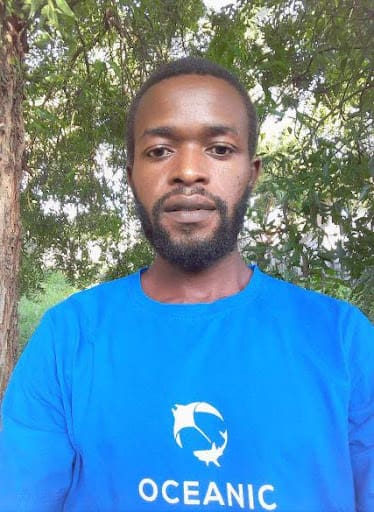 Vitalis Moshi

, Social Media, Writing, and Online Outreach Intern

Vitalis is a recent graduate who earned a BSc. in Wildlife Science and Conservation at the University of Dar es Salaam in Tanzania. Currently, he is taking some online courses about conservation from the National Geographic Society. Vitalis attended field practical training from different Tanzanian national parks including Kilimanjaro, Tarangire, Manyara, and Ngorongoro Conservation Area. There, he collected both ecological and outreach data and wrote reports about them. As a nature lover, Vitalis is doing his best to gain knowledge and experience about nature and lookout for ways to restore and conserve nature.
Omondi Bill Clinton

, Social Media, Writing, and Online Outreach Intern

Omondi is an environmental and social justice activist. He was trained with Greenpeace Africa, and is a leader for Greenpeace Kenya. He coordinated online campaigns for Save Lake Victoria, a project advocating against plastic pollution. Online and offline, he is a champion for environmental conservation and community empowerment. Omondi loves traveling, going on nature walks, learning about animals, and listening to music.
Linsey de Jager

, Ecological Research Intern

Linsey is from Stellenbosch, South Africa, and graduated with a degree in Nature Conservation from the Nelson Mandela Metropolitan University. She has been involved with the Cape Winelands Biosphere Reserve (CWBR) since 2014, working on food security, gardens, water conservation, and environmental education. This included helping to write the UNESCO 10 year Biosphere Reserve review for the CWBR in 2017. She has always had a love and passion for the environment as well as deep concern for the negative impacts we humans have on our planet, and tries to do what she can to help the environment and encourage others to do the same. Linsey believes that knowledge is power, and that environmental education is crucial to facing our shared challenges – however, most of the information isn't aimed at the layman. So she recently joined the Bio4Climate team to share research and write papers that anyone would be able to understand.
Gargi Chandane,

Organizational Research and Liaison Intern
Gargi is a Ph.D candidate for environmental science who also works as an independent environmental professional. She has experience in environmental assessment,
ecological restoration and socio-economic studies. She also has collected and managed ecological data. She is passionate about preserving and protecting the environment. Apart from a career in environmental science, Gargi is a professional Indian classical dancer and has been professionally performing for several years.



Desmaidi Kemprai, Ecological Research and Community Outreach Intern
Desmaidi is a microbiologist residing in Haflong, a hill station in the state of Assam in India. She belongs to the Dimasa tribe, an Indigenous tribal population. She is currently a part of the Biodiversity Management Committee (BMC) of Haflong range, as a technical expert and is the President of the Dibarai Youth Cultural Organisation in her village. Desmaidi hopes to use regenerative agriculture and other nature-based solutions to help build community resilience through relocalization. Her hobbies include yoga and reading.



Board Members
Philip Bogdonoff,
Board President
Philip is a co-founder of Biodiversity for a Livable Climate's Washington DC Chapter. He is a past trustee and board chair, Friends Community School; Co-founder, Sustainable Washington Alliance; Vice President, Millennium Institute; Consultant, World Bank Environment Department; Research Assistant, Section of Ecology and Systematics, Cornell University. Philip and Jim Laurie constructed Washington, DC's first "Living Machine" more than 15 years ago.
Stephan Rogers,
Board Clerk
Stephan Rogers is CEO of NextChar, a leader in the production of biochar production equipment and setting the standard for high quality biochar production. He has been the principal in multiple successful startup companies and has provided business management services for over 25 years. Most recently, Stephan was a co-founder and CEO of Qteros Inc. in 2007, and assisted in raising over $30 million in funding for the company. Stephan has also devoted a significant portion of his career to addressing problems of low income populations, working in areas of affordable housing and economic development. He assisted with the implementation of the of the micro credit industry in the US in the early stages of its development. He also has significant large-scale project management and strong financial management experience. Stephan holds a Masters degree in International Management.
Vicki Benjamin,
Board Treasurer
Vicki Benjamin is Co-founder and CEO of Karner Blue Capital, an SEC registered investment adviser dedicated to investing in biodiversity protection, environmental stewardship and animal welfare. She has been its Chief Executive Officer since it commenced operations as an investment adviser in 2018. She has extensive experience as a woman business entrepreneur, and at Karner Blue offers her expertise as a Biodiversity Investment Specialist. Previously she was first CFO and later President of Calvert Investments, Inc. She received a B.A. from the University of New Hampshire in Economics & Business Administration, and an M.B.A. from Bentley University McCallum Graduate School of Business. She is also a CPA.

Nancy Lee Wood,
Board Member
Nancy Lee Wood, Ph.D. is Professor of Sociology at Bristol Community College (BCC) in Fall River, MA and Director of the Institute for Sustainability and Post-carbon Education (ISPE), which she established in 2008. She is a life-long activist, participating in the anti-Vietnam War/Peace Movement, the anti-Nuclear Movement, the anti-Apartheid Movement, the International Women's Movement and most recently, the Climate Change/Peak Oil Movement and has taken leading roles with many other peace and sustainability organizations. Since 2007, she has organized numerous local sustainability events and has given many presentations and lectures regarding the impacts of fossil fuel depletion on industrial society. She also developed an Associate Degree major in Sustainability for BCC as a model for other community colleges to adopt. In her spare time, she is training to become a Master Gardener.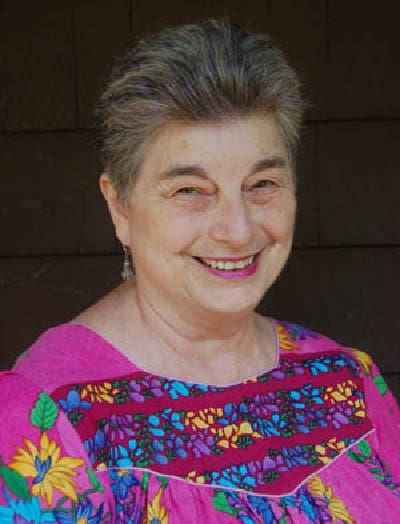 Sharon McGregor,
Board Member
Sharon McGregor is a biologist, environmental policy administrator, educator, and consultant, most recently serving as Assistant Secretary for the Environment (Biological Conservation and Ecosystem Protection) for the Massachusetts Executive Office of Environmental Affairs.. As Assistant Secretary and chief policy advisor for natural resources protection, she administered a pioneering biodiversity conservation and ecosystem protection program. She convened an interagency group of restoration ecologists to work together to implement whole ecosystem restoration projects, made official by the creation of the MA Division of Ecological Restoration. She was the first director of the New England Aquarium's conservation program. The rapid loss of Sharon's hometown nature to development inspired her to research and propose legislation that became the Massachusetts Community Preservation Act (2000).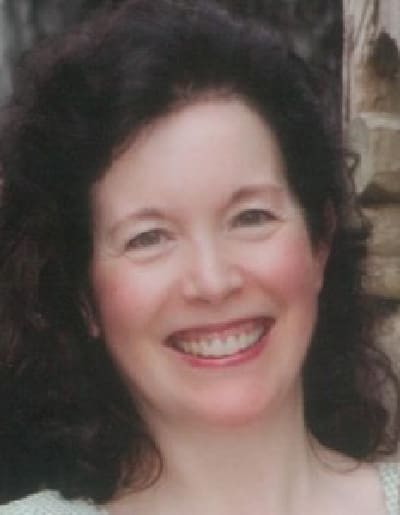 Sue Butler,
Board Member
Sue Butler has always been a climate activist. Her first energy audit was in 1979, and now she and all her tenants are off carbon fuels and on geothermal heating and air-conditioning. The project is described on her website and film, LeavingtheCarbonEconomy.com (also on Youtube). She is a retired nurse clinical specialist with experience in Intensive Care and Community Mental Health. She also has a PhD in Mathematical Psychology and Behavioral Economics, and helped to found the Laboratory for Probabilistic Reasoning, investigating errors of judgment under conditions of uncertainty. Sue speaks and writes to advocate for the climate in many arenas, was President of Green Decade/Cambridge, and a founding board member and treasurer of the Home Energy Efficiency Team. Her energy is focused on mobilizing people to take actions that will directly contribute to measurable reductions in their carbon emissions and other actions that contribute to climate stabilization. Presently Sue is a Visiting Scholar at Harvard Divinity School working in the area of Climate and Morality.
Former Interns
Catherine Hai
Catherine has been an assistant mechanical engineer who is passionate about wildlife conservation. She volunteered with several animal organizations in Australia, South America, and the Maldives, which inspired her to pursue a career in saving wildlife. Now she is a Master's student at the University of Queensland studying Wildlife Biology. Striving to save the wildlife and learn more about ecosystems, she joined Biodiversity for a Livable Climate to contribute to the Compendium of Scientific and Practical Findings Supporting Eco-Restoration to Address Global Warming. She loves reading, writing, and doing embroidery, and spent most of her free time in the countryside to find rare fauna species in Hong Kong.
Aravind Perumbeti
Aravind Perumbeti is an Urban Planner with 32+ years of Experience in Urban Development, India. He has Masters in Regional Planning and Geography from the Indian Institute of Technology Kharagpur. He has to his credit two City & Regional Development plans and Area development Projects for Jaipur City (Rajasthan). He possesses a flair for urban development issues and problems associated with it. Having an interest in environmental issues as well, he is pursuing his Masters in Environmental Science from Karnataka State Open University, Mysore (Karnataka). As a Bio4Climate intern Aravind is looking to further develop knowledge and skills on the environmental front focusing on ecological restoration.
Sriyash Singhania
Sriyash comes from a city also known as the "City of Joy" – Kolkata. From a very young age, he has been involved in environmental activism. He initiated tree planting, clean-city drives, and solar lantern distributions, etc. at school. He is passionate about taking climate action and changing the course of how we interact with the environment at the local, national, and international levels, striving for a greener, brighter, and better tomorrow. His interests in biodiversity and climate change led him to Bio4Climate, where he is working on the Compendium and the social media team. Learning more about these vital environmental issues during his time at Bio4Climate, he is now pursuing an independent research project to determine the relationship between biodiversity and climate change.