We Need a New Climate Story
Nature is Climate
Biodiversity loss is not just the result of climate change, it is a primary driver of climate change. Only solutions that prioritize this web of life will create a truly livable climate for all.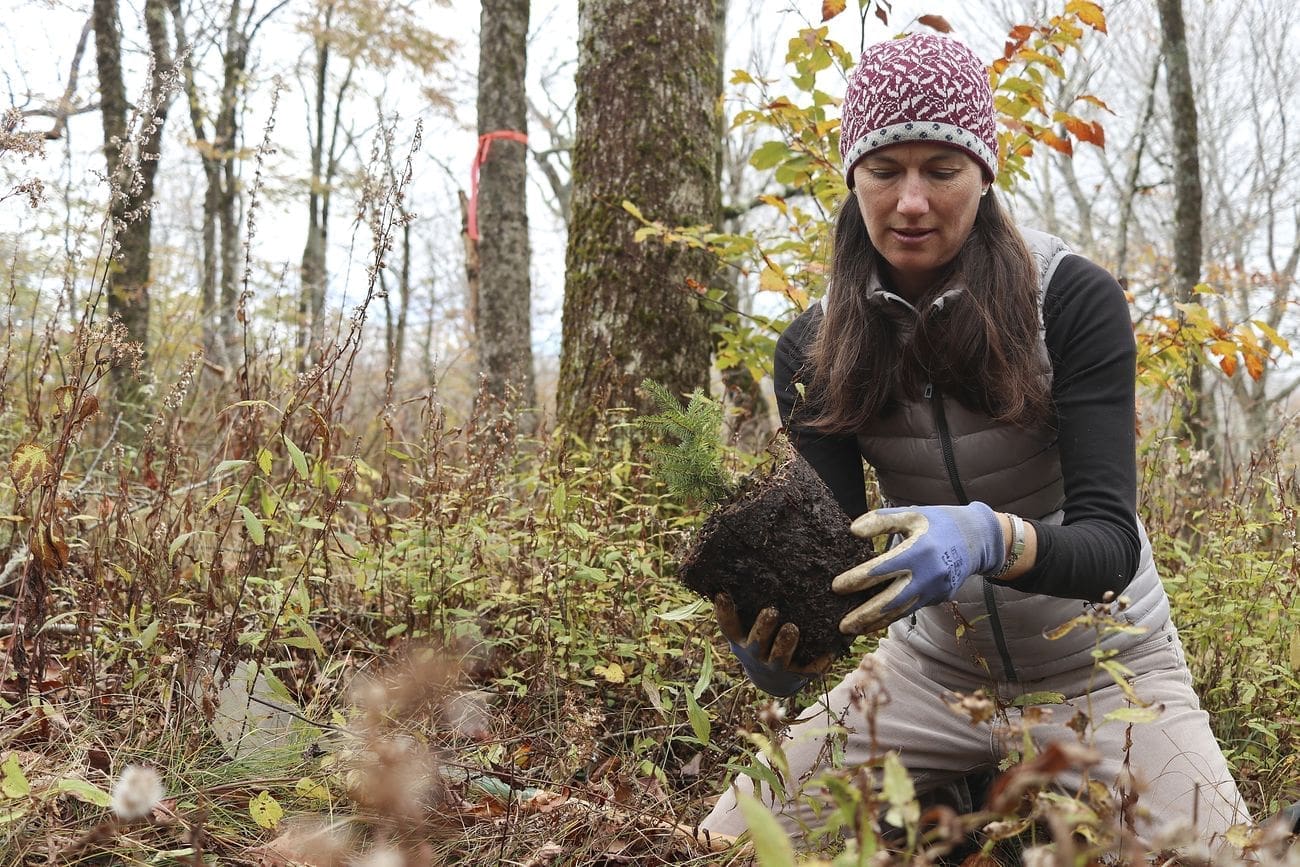 Restore Nature – Cool the Planet
Only nature has the ability to both cool the planet and lower greenhouse gas levels. Our planet is already too hot and too dry to maintain a stable climate and support life. These 4 Climate Keys are interlocking pieces of the cycles we must repair to quickly stop warming and start cooling the planet.
Plant
Planting for biodiversity creates healthy ecosystems. Forests sequester carbon and use water vapor to move heat away from the Earth
protect
Indigenous leadership and wisdom can help us. Stop deforestation, industrial ag, mining, and pollution that kill off biodiversity.
Replace with regenerative practices
Q: What about atmospheric Carbon Dioxide – you know – the greenhouse effect?
A: It's an important part of the story, but not the whole story. Learn More.
Who We Are
Bio4Climate Tells the Hidden Stories
For nearly a decade we have looked behind, around, and under the prevailing climate narratives for the missing pieces of the puzzle. We continue to bring you authors, ecorestoration specialists, and scientists from around the world who explore the interlocking systems that create a livable climate.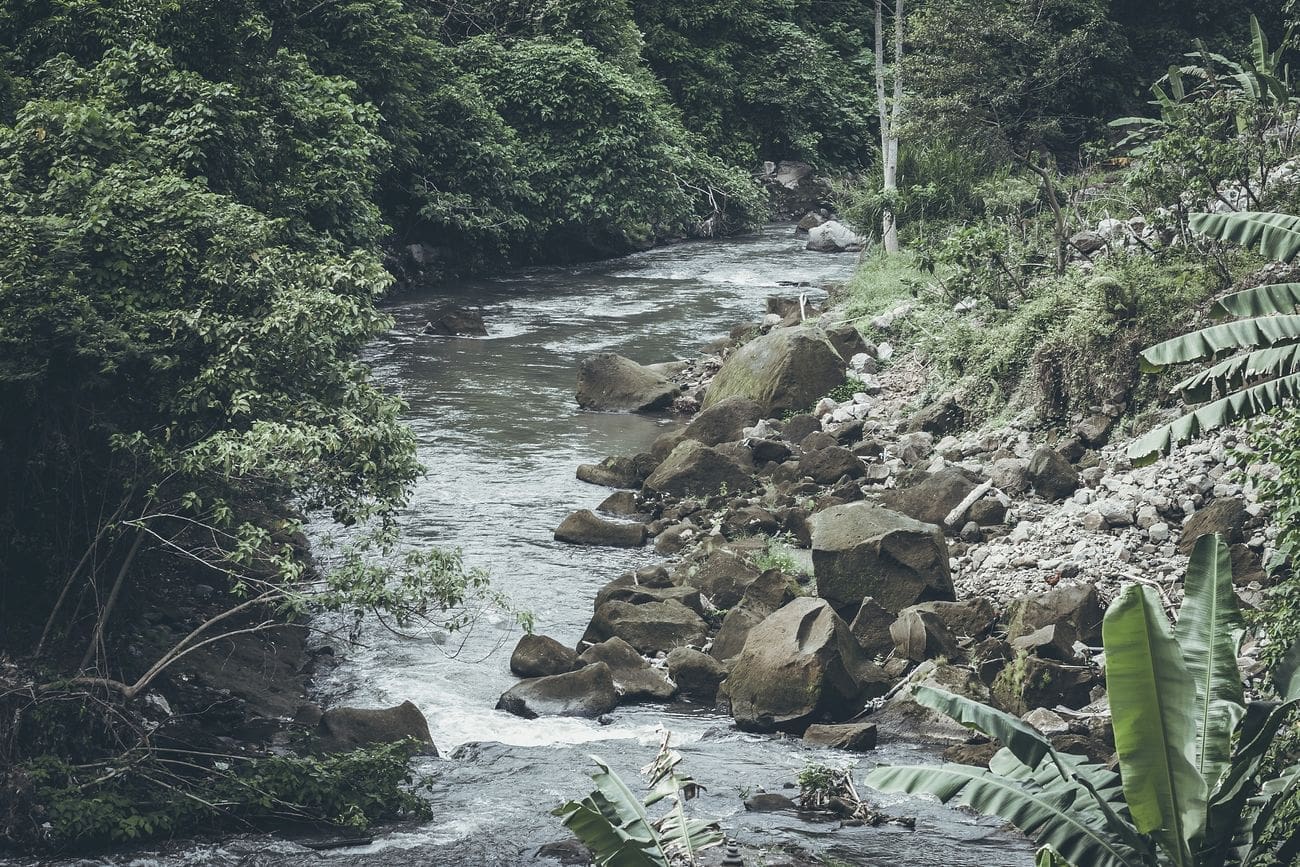 Get Involved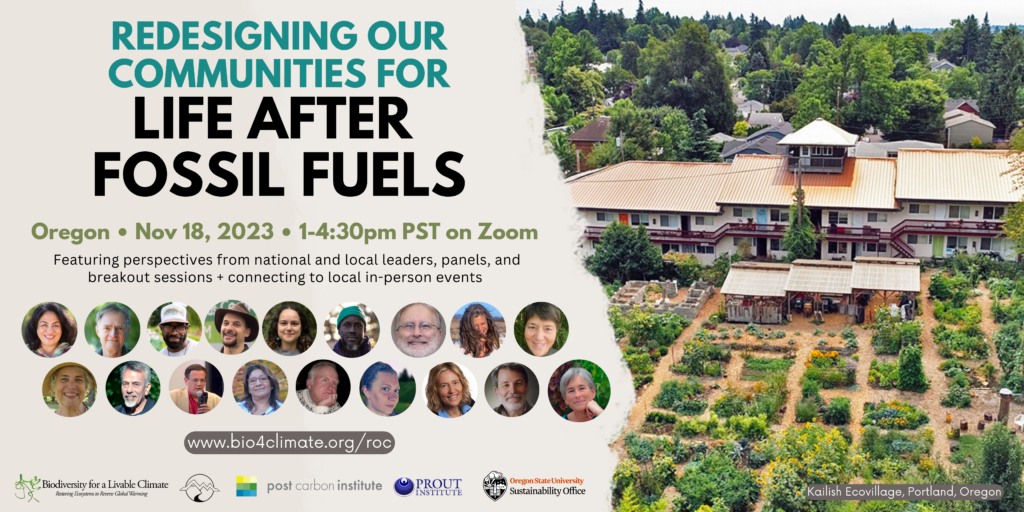 On Saturday, November 18 we were joined by Author Richard Heinberg, Permaculture Instructor Andrew Millison, and other national and Oregon leaders for Redesigning Our Communities for Life After Fossil Fuels. They explored our predicament of declining energy resources, the urgent need to grow our food locally, the power that restoring ecosystems has to reduce wildfires and cool the temperatures, and the strategies local community leaders are using to redesign our communities. Stay tuned for community events, further resources, and breakout session recordings.
Transformation in Mexico
Eco Restoration Works
Watch what happens! A degraded landscape in Mexico is transformed by regenerative management. It took only two years (the arrow points to the same tree).
Tell nature's climate story, the story of connection and life.
― Beck Mordini
Stay on top of the Climate Conversation
Through education, policy and outreach, we promote the great potential of inexpensive, low-tech and powerful Nature solutions to the biodiversity and climate crises, and work to inspire urgent action and widespread implementation of many regenerative practices.