Biodiversity 7: Rewilding Half the Earth to Create a Future We Want
Fall 2022, Wednesdays, October 12 – December 28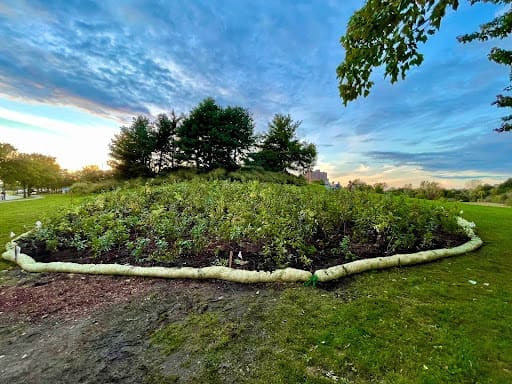 12 weekly classes with our staff scientist, Jim Laurie. He will hold two sessions every Wednesday, from 12 – 2 pm ET and 7 – 9 pm ET to accommodate students' different schedules.
The Excitement and Inspiration of Science for the Curious to the Serious and everyone in-between. A fully interactive online adventure with discussions, experiments and explorations for independent thinkers of any age, suitable for high school and college students, as well as inquiring minds of all levels, from beginner to PhD!
Course Description
In the Biodiversity 6 course, the students used Systems Thinking as a tool to explore several of the Earth's past extinction episodes.  The present loss of healthy wetlands, forests, and grasslands is leading us toward another extinction episode and climate crisis which are already deeply affecting humanity. We also worked on Scenarios to imagine ways to reverse these ominous trends.  
The Biodiversity 7 course will look at possibilities to do just that … including protecting half the earth, creating mini-forests using the Miyawaki method, and increasing wetlands. Connecting these biodiverse areas by creating wildlife corridors to allow movement of species is another way to bring back biodiversity in degraded areas.
The eminent scientist and writer E.O. Wilson proposed that saving "Half the Earth" could protect 90% of the world's species.  Saving half the world's lands and oceans has now become a global movement. Could we protect 30% by 2030, or 50% by 2050? The Biodiversity 7 course "Rewilding Half the Earth to Create a Future We Want" will look at both the large scale and small scale of the 50% by 2050 efforts. 
There are also countless local projects in the era of "Blessed Unrest." Using the Miyawaki Method to create Mini-Forests in a short time span is a very hopeful possibility even in degraded areas and urban settings.  Hannah Lewis has written an excellent book published this year describing how Akira Miyawaki developed his process and worked tirelessly to spread these mini forests through community action across the globe.  Lewis's book, Mini-Forest Revolution shares this history and also gives us a "Field Guide" to creating mini forests in our communities.  (Hannah Lewis and Maya Dutta, who led a community effort to create a Miyawaki Forest in Cambridge, Massachusetts will be attending a few of the classes during the course.)
Books used in the course:
1. Mini – Forest Revolution: Using the Miyawaki Method to Rapidly Rewild the World by Hannah Lewis
2. Rescuing the Planet: Protecting Half the Land to Heal the Earth by Tony Hiss
3. Eager: The Surprising, Secret Life of Beavers and Why They Matter by Ben Goldfarb (Optional)
Whether this is your first or seventh course, please join us if you are curious about nature and its power to restore ecosystems to abundance. The veterans of previous classes will help you catch up in your learning. We are developing into a "Symbiosis Team" to ameliorate or reverse the impacts of Global Warming. Everyone has much to learn and share and there is much to be done. We need and appreciate your enthusiasm on the team. To join us, register below!