Conference Home Program Nature Walk Sponsors/Partners
Urban and Suburban Carbon Farming to Reverse Global Warming
-Speakers –
Thomas Akin is State Resource Conservationist at the Natural Resources Conservation Service (NRCS) of the US Department of Agriculture. NRCS provides technical and financial assistance to farmers to improve the health of their soils by implementing conservation practices such as cover crops, crop rotation, and reduced tillage. Healthy soils hold more water, better resist erosion and drought, and contribute significant carbon for soil biota.
Lenni Armstrong is a leader of DePave Somerville, a community initiative developed with Somerville Climate Action. The city's higher than average proportion of paved areas means greater flooding. By digging up asphalt driveways and putting in permeable pavers and green space, DePave is reducing the city's potential for floods—and beautifying the city.
Jonathan Bates is an ecologist and permaculture consultant. He worked with his friend Eric Tonsmeier to turn a neglected tenth of an acre in Holyoke into an urban oasis, an edible forest garden with 160 carefully chosen varieties of plants and trees. They tell the story in Paradise Lot (Chelsea Green Books).  At Food Forest Farm they also sell plants and consult on permaculture.
Duke Bitsko is the director of Interdisciplinary Design at Bioengineering Group in Salem, MA. On its green infrastructure and restoration projects, he works with ecologists, earth scientists and engineers to develop regenerative site-based solutions that are cost and management effective. He led a large-scale project in the Alewife area, turning a former parking lot into a reconstructed wetland.
Phil Colarusso, of the Ocean and Coastal Protection unit of the Boston EPA office, is a marine biologist and avid, highly experienced diver. He studies how Boston Harbor has recovered since the Deer Island wastewater treatment facility was installed.  He is an expert on how offshore eelgrass metabolizes carbon, and how we can protect and restore it.
Eric 'T' Fleischer is the director of Horticulture at Battery Park City Parks Conservancy in Manhattan, where he focuses on managing public space through completely organic means. In 2007, based on a program at Battery Park, he developed the Harvard Yard Soils Restoration Project; it avoids the use of toxic pesticides, herbicides, and fungicides, and builds a healthy natural nutrient cycling system in the soil by encouraging and balancing microbial activity.
Bruce Fulford is president of City Soil & Greenhouse LLC. For more than 30 years, he has pioneered composting, biothermal energy, four-season crop production and stormwater management practices and projects. He works closely with national and community-based organizations in land remediation, agricultural business development, fund raising, and job training.
Joy Gary is a grower at ReVision Urban Farm in Dorchester. She grew up on a farm, and worked on a farm in Michigan, so working with the earth and growing her own food has always been important to her.  She has strong interests in urban agriculture, new foods and culinary skills. One of her passions is introducing new vegetables to customers at the farm stand.
Allison Houghton is a teacher of permaculture and gardening techniques.  She manages the Greater Boston CSA for the Food Project, where she has also been the orchard manager and assistant grower for the Lincoln Farm.  Before that, she was horticultural director for Green City Growers, helping Greater Boston residents, schools, and businesses grow food intensively in small urban spaces.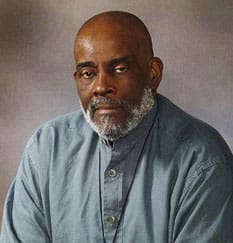 Mel King has been active across the landscape of neighborhoods and politics of Boston for over 55 years as an educator, youth worker, social activist, community organizer, elected official, and author.  As an adjunct professor at MIT and a pioneer in Boston's community gardening effort, he was responsible for creating many community programs and institutions for low-income people in Boston.
Jennifer Lawrence is the sustainability planner for the City of Cambridge; her responsibilities include climate communications, and collaborating on the Climate Change Adaptation and Preparedness Planning Process. She was executive director of Groundwork Somerville, has worked with Apex Green Roofs, and was a senior fellow in the Environmental Leadership Program in Greenbelt, MD.
Ellen Mass is president of the Friends of Alewife Reservation Inc. (FAR), a ten-year stewardship and conservation group at Alewife.  FAR performs community action and citizen science, teaching forums on the effects of climate change on the floodplain.  FAR also offers clean-ups, tours, summer Ecology Camps, and advocates on behalf of the Alewife wetlands and the wild space of the Department of Conservation and Recreation parkland.  FAR has published a booklet of Alewife wildlife.
David Morimoto is associate professor of Biology at Lesley University, where he teaches ecology, ornithology, conservation biology, and animal behavior. He has studied the effects of forest fragmentation on birds in Massachusetts and is currently involved in research on urban birds.
Luisa Oliveira led the municipal team that developed Somerville's urban agriculture ordinance, the first  in New England . She will tell the story of the development of the ordinance in Somerville and the successes and challenges of urban agriculture in a densely populated city.
Eric Olson is a senior lecturer in the graduate program on Sustainable International Development at the Heller School at Brandeis. He has a background in evolutionary biology, ecology, and forest science. Among his interests are global atmospheric circulation, climate change, the sources and maintenance of soil fertility, and the pathways of nitrogen through atmosphere, soils, and waterways.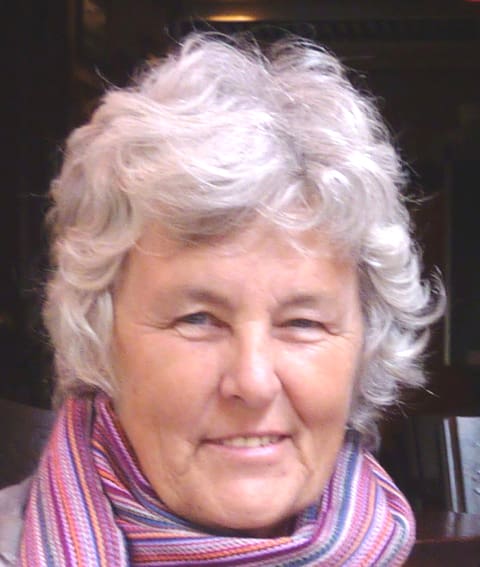 Charlotte O'Brien is an entrepreneur and expert on pyrolysis (, biomass and bamboo. She is president and CEO of Carbon Drawdown Solutions, which supplies equipment for local biochar processing for long-term soil carbon storage, that also greatly improves soil health and productivity. She has worked with both biochar and bamboo in many situations, at many scales, around the world.
Nathan Phillips is professor of Earth and Environment at Boston University.
He studies the physiological mechanisms and processes by which plants and ecosystems regulate water loss and carbon gain, and how these processes may be altered under global environmental change.  He is now applying this research to studies of urban ecology in a program called Urban Metabolism.
Adam Sacks is executive director of Biodiversity for a Livable Climate. He has had careers in education, holistic medicine, computer technology, politics, and advocacy. A climate activist for the past 15 years, he has been studying and writing about Holistic Management since 2007. His primary goal is regeneration of biodiversity and a livable planet.
Mark Smith is co-founder and president of Brookwood Community Farm in Milton, Massachusetts, a non-profit organic farm bordering Boston in the Blue Hills. He is committed to growing good food with sustainable practices to improve food security for nearby residents. Previously, Mark served as communications director for Farm Aid, the national family farm organization.
Quinton Zondervan is executive director of the Climate Action Business Association and president of Green Cambridge, the conference's two co-sponsors. He is an environmental and political activist working towards a more sustainable and peaceful future.