Youth Eco Restorers for Climate
17 September 2022 • 10:00 AM – 12:00 PM ET • Zoom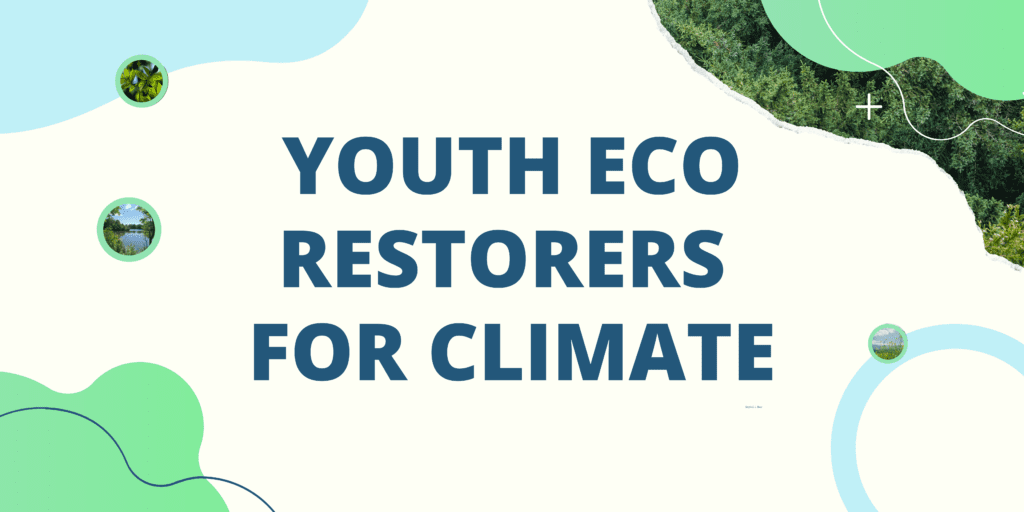 Around the world, young people are organizing in a variety of ways to restore our ecosystems and heal planet Earth. View the conference recording below to hear from three remarkable youth leaders who are doing incredible work to help protect and restore the Earth through ecosystem restoration, art, and advocacy.
---
---
Speakers
Sergio Esteban
Lozano-Báez
I'm from Colombia and I believe that forest restoration goes beyond planting trees. I have been involved in the challenging world of restoration since 2011, when I worked on the forest restoration plan for areas affected by alluvial gold mining in the Nechí river basin, Antioquia.
While getting my PhD in Forest Resources at the University of São Paulo, Brazil, I learned the principles of ecological restoration and the importance of soil to recover the forests. The results of my thesis appeared in many scientific articles.
In 2019, I coordinated my first restoration project with the NGO Selva – Research for Conservation in the Neotropics. This restoration project aims to restore 45 ha on the north of Tolima, Colombia, planting 25,000 native tree species to improve the habitat of endemic and endangered bird species. Through this project, I became a Mountain Restoration Steward for Global Landscapes Forum.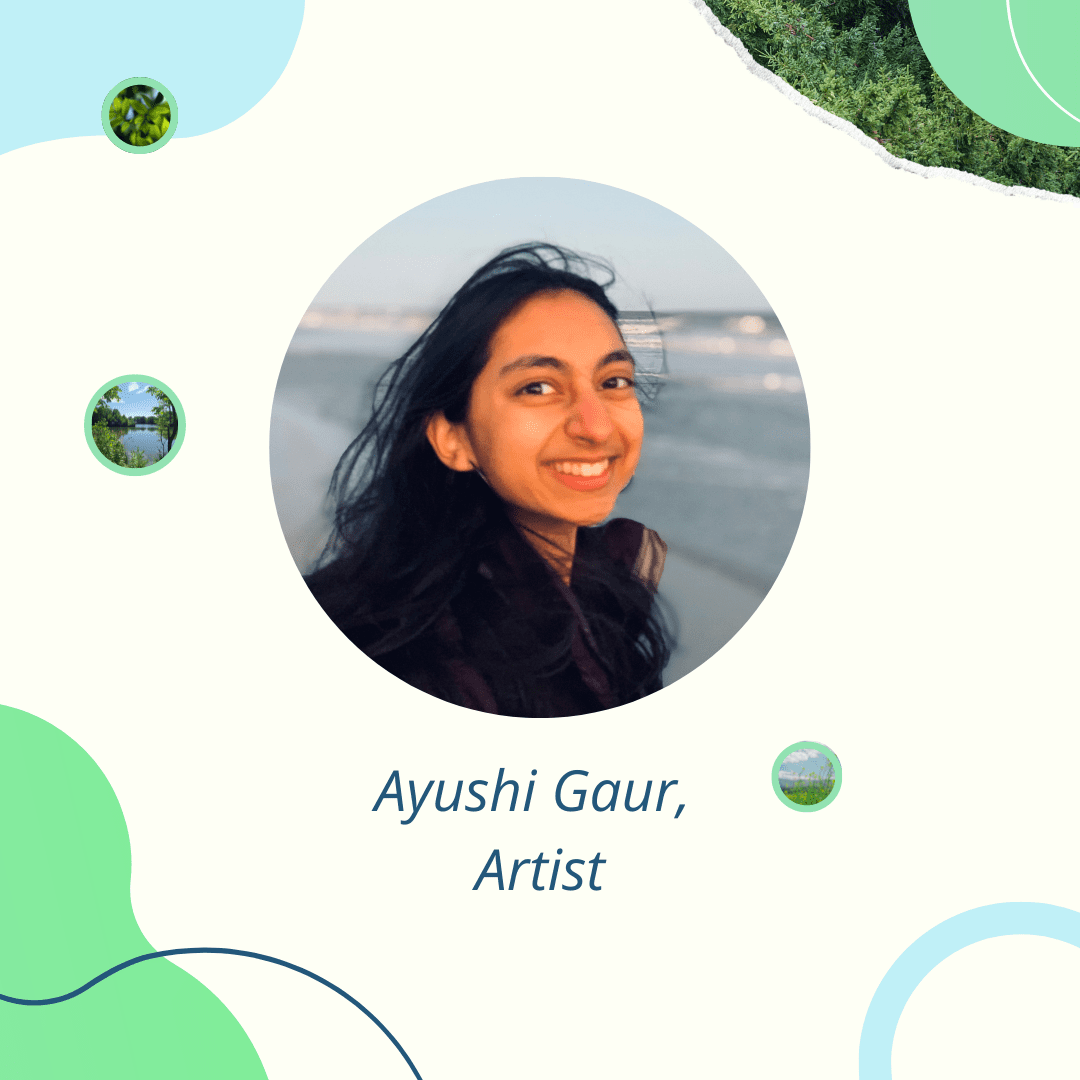 Ayushi Gaur
I am a college freshmen with a double major in Marine Biology and Dance at the College of Charleston in Charleston, SC, and I work on the Roots & Shoots National Youth Leadership Council – a program of the Jane Goodall Institute.
I am very passionate about environmental conservation as well as the creative arts, and I try to focus my work on the ways these two areas intersect. Through ConservACTION, a virtual space dedicated to highlighting the intersections of the creative arts and the environmental movement, I am able to combine two of my great passions and inspire others to do the same.

Learn more about Ayushi's work here.
Carol Viana
I am an environmental engineer and climate activist. I am very passionate about the environment and climate-related issues. And I believe we all have a part to play in the fight against the climate crisis.
I'm the co-founder of the Chloride Free Foundation, an international NGO trying to reverse climate change by protecting soil biodiversity and promoting chloride-free agriculture.

I am also a member of YOUNGO, the official Youth Constituency of the UNFCCC, where I discuss issues related to environmental advocacy and regenerative agriculture with global audiences.

Learn more about Carol's work here.
Event Schedule
10:00 AM ET: Welcome!
10:15 AM ET: Sergio Báez's Presentation on EcoRestoration in Colombia
10:40 AM ET: Ayushi Gaur's Presentation of Artivism for Climate
11:05 AM ET: Carol Viana's Presentation on Environmental Advocacy
11:30 AM ET: Q&A
11:55 AM ET: Closing Remarks