Conference Home    Speakers    Program    Sponsors and Partners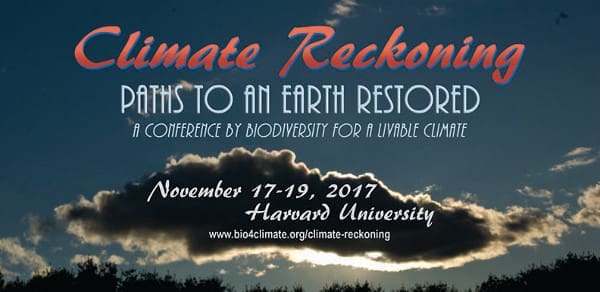 Our most exciting, ground-breaking
conference yet was a great success!

Videos now online on the program page.
Harvard University,* Museum of Natural History
Geological Lecture Hall
24 Oxford Street, Cambridge, MA
Friday, November 17 – Sunday, November 19, 2017
Friday, 6 p.m. – 9 p.m., Saturday and Sunday,  9 a.m. – 5 p.m.
This conference addresses the Earth System, and the universe of solutions
that systems thinking makes possible.
With recent unprecedented wildfires, heat waves, super storms, droughts and floods, the climate is sending us messages that are impossible to ignore. It is increasingly clear: disasters like hurricanes Harvey and Irma are but dire warnings of what's to come.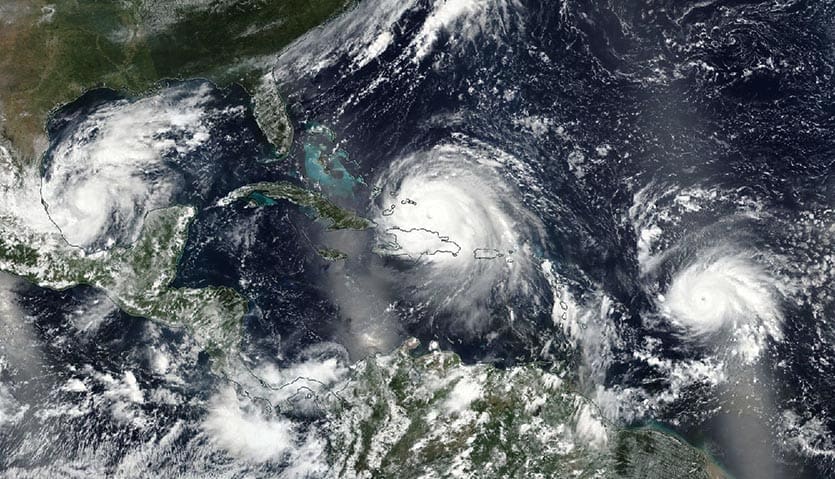 The scientific community now recognizes that even if we go to zero emissions tomorrow, the tragedies will continue to mount.  If we think that our only option is emissions reductions, as essential as they are, we hit a wall with nowhere to go but resignation and despair.  But when we add eco-restoration into the equation, a remarkable story emerges, one of renewal and hope.
Biodiversity for a Livable Climate is telling that story.  When we began hosting conferences in 2014, the phrase "reverse global warming" was hardly spoken – it was presumed impossible in conventional climate science and activism.  A fundamental cure, repair of Earth's life-support systems, was off the table.  Today, in collaboration with many wonderful people and organizations around the world, that story is rapidly changing.  Eco-restoration is growing into a powerful global movement, a movement that needs us all.
In our previous nine conferences we helped usher in a new climate conversation, transforming gloom and doom into inspiration and action. Speakers from five continents have shown us how to bring dead landscapes back to life by restoring soil, native plant and animal species, and local water, carbon and nutrient cycles.  Resulting living landscapes pull down excess carbon from the atmosphere, rehydrate the land, cool the biosphere, and produce nutritious food for humans and animals.
In this conference, Climate Reckoning: Paths to an Earth Restored, we'll connect many dots linking biological systems, human endeavor and climate to expand this new and compelling story.
* * * * * *
For $8 parking at the nearby 52 Oxford Street garage,
register on the visitor parking page.
When you get to the Harvard University Daily Visitor Parking Page, Select select Visitor on the lower right, then Log In or Register as a new visitor.  In the Department field, select Visitor to Campus, and in the Department Code field enter code 7700. When you purchase the permit, Affiliation is Event Participant and the Event Name is Climate Reckoning.  Select the garage at 52 Oxford Street. If you have any questions, please call the Campus Service Center, 617-495-3772 (they're friendly and helpful).
NOTE: On-street parking is free (not metered) in Cambridge on Sundays.