Nature's Solutions as National Policy
June 5, 2021 9:00 – 11:00 am ET
This June, Biodiversity for a Livable Climate hosted a mini-conference exploring how we can leverage nature's solutions to shape policy on climate action and resilience. This was the first in a series of mini-conferences on nature's solutions as national policy, bringing together global experts in soil, water and biodiversity regeneration with environmental advocates.
You can view the conference recording below, and check out the chat and related resources here.
Check out the latest installments in this conference series, Nature's Solutions as National Policy: How Animals Shape Ecosystems from September 2021, and Code Red at Glasgow: What did they miss? from November 2021.
---
Thousands of projects on six continents are endeavoring to cool our overheated planet and restore biodiversity loss by harnessing the power of photosynthesis, carbon sequestration and regeneration of degraded landscapes. Most of these efforts are not by governments or corporations, but by coalitions of researchers, farmers, fishermen, forest-dwellers, and village cooperatives. What would happen if this "Blessed Unrest" working to improve soils and fight climate warming were integrated into government policy on agriculture, fishing, water, and forests?
We were thrilled to welcome Walter Jehne, Vijay Kumar, and Rep. Chellie Pingree to present on and discuss how citizens and governments can collaborate to realize the goals of ecosystem restoration and meaningful climate action.
---
Walter Jehne is an internationally acclaimed soils scientist, former CSIRO Climate Scientist and Microbiologist, and founder of Healthy Soils Australia. He has consulted on restoration projects across the globe.
Vijay Kumar is the government advisor for the Andhra Pradesh Community Managed Natural Farming Movement and Co-Vice Chairman of Rythu Sadhikara Samstha (a company for farmers' empowerment set up by the state government of Andhra Pradesh, India), and a member of the UN Food Systems Champions Network.
Rep. Chellie Pingree is an organic farmer, four-term Maine State Senator, and now US Congresswoman from Maine's 1st Congressional District, who serves on the House Agriculture Committee, promoting "federal policy to better support the diverse range of American agriculture- including sustainable, organic, and locally focused farming."
---
Consider Walter's proposed priorities for global action on climate change and biodiversity loss: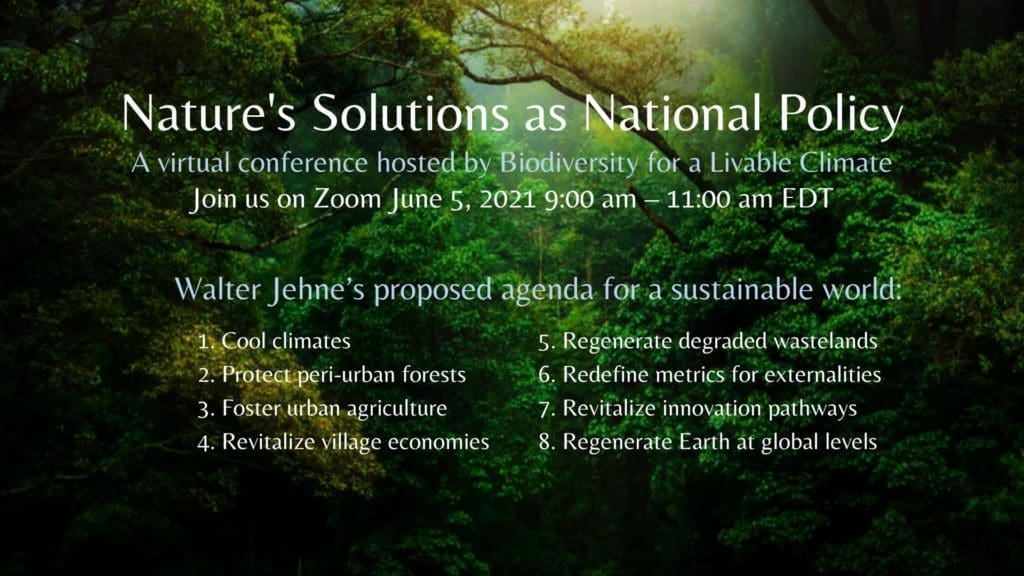 To learn more, tune into the discussion!