Restoring Water Cycles
– Speakers –
Home Program Sponsors/Partners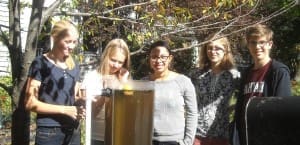 The Homeschool Advanced Placement Biology / Restoration Ecology Class is taught by Jim Laurie and Jane Hammer in Arlington Massachusetts. Students Annie Selle, Lynus Erickson, Jamila dePeiza-Kent, and Elizabeth Owens will perform a short play, "Symbiosis", as part of Jim Laurie's Saturday morning talk, "Nature Wants to be Wet". 

Steven I. Apfelbaum is principal ecologist and chairman at Applied Ecological Services of Brodhead, Wisconsin.  He has conducted ecological research, designed award-winning projects, successfully navigated regulatory programs, and contributed his unique creative scientific expertise and enthusiasm to over 1,500 projects throughout North America and beyond. He is one of the leading ecological consultants in the U.S., providing technical restoration advice and win-win solutions where ecological and land development conflicts arise.
He has authored hundreds of technical studies, peer-reviewed technical papers, books, reports, ecological restoration plans, and regulatory monitoring and compliance reports. He promotes using ecological and conservation design principles in developments, industrial projects and parks that help clients save money while increasing ecological functionality, improving public perception and generating award-winning outcomes. He is also a much sought after speaker at educational events focusing on ecological restoration, ecosystem assessment, alternative stormwater management and conservation development.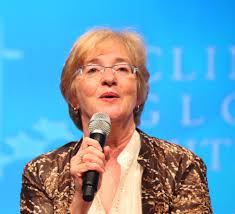 Maude Barlow, best-selling Canadian author and human rights activist, is the chair of the board of Food & Water Watch. She is also an executive member of the San Francisco–based International Forum on Globalization, founder of the Blue Planet Project, and a Councillor with the Hamburg-based World Future Council. Maude is the recipient of ten honorary doctorates as well as many awards, including the 2005 Right Livelihood Award, the Citation of Lifetime Achievement at the 2008 Canadian Environment Award, and the 2009 Earth Day Canada Outstanding Environmental Achievement Award. In 2008 and 2009, she served as Senior Advisor on Water to the 63rd President of the United Nations General Assembly.

Foster Brown, senior scientist at Woods Hole Research Center and recipient of the Chico Mendes Forest Citizenry prize, is an environmental geochemist whose research interests focus on global environmental change and sustainable development in the southwestern Amazon Basin. He coordinates the Center's program dealing with climate change and land use in the trinational southwestern Amazonia. Dr. Brown spent over twenty years as a faculty member of the Graduate Program in Environmental Geochemistry at the Federal Fluminense University in Niteroi, Brazil, and is currently on the faculty of the Federal University of Acre, Brazil. He earned his doctorate in environmental geochemistry at Northwestern University.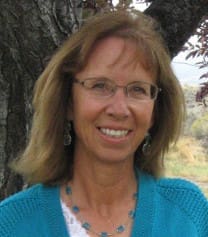 Carol Evans, Nevada BLM fisheries biologist for the Elko District of the Bureau of Land Management in Nevada, joined the U.S. Forest Service in the late 1980's and helped survey over 1,000 miles of streams in NE Nevada. She began her career with BLM in Elko in 1988 and since that time BLM and local ranchers have been working together developing grazing practices to improve the water cycle, restore wildlife populations, and support ranching activities and communities. Nevada averages 10 inches or less of erratic rainfall per year and recent drought years have required land managers be flexible to protect the watershed. On Maggie and Susie Creeks, the water table has been rising over the last two decades. Grazing practices promoting functionality at a watershed scale are yielding impressive results in water quality, water storage, habitat for wildlife and sustainability of livestock operations. Since 2005, beaver have been increasing in many streams on the Elko District. Beaver build dams and dig deep channels and their activity has helped keep the water tables high even during drought years.
Ranchers are very happy to see them return. Carol's work has been featured in the film The Beaver Whisperers, highlighting her deep involvement in monitoring the impact that planned grazing and returning beaver have had on restoring watersheds, and she emphasizes that good grazing practices are critical to beaver survival in such a dry area. Improving riparian areas has brought more good news as the rare Lahontan cutthroat trout is making a comeback. Trout Unlimited is partnering with ranchers and BLM to monitor their progress. Carol Evans now wants to see improved grazing expanded to increase infiltration into the uplands. The symbiosis of beavers and ranchers creating wetlands might be essential to restoring lands and waters throughout the American West. Rehydrating Nevada will teach us a lot about rehydrating North America.
Glenn Gall has been involved over the last decade with numerous natural solutions to restore a livable planet and reverse global warming.  This began with permaculture training from Peter Bane, Darren Doherty, Dave Jacke, and Mark Shepard, and developed into small scale farming and keyline design in Northern Ohio and Michigan.  He also teaches innovative agricultural methods that impact soil, water, climate, and provide nutrient rich food, such as permaculture, holistically planned grazing, keyline design, and biological farming.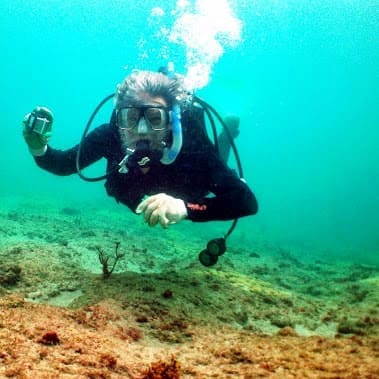 Tom Goreau is an award-winning marine, soils and climate scientist.  He is President of the Global Coral Reef Alliance, a coral reef protection non-profit, and has been involved in issues affecting the United Nations, climate change, coral reef, and small island developing states all over the world in many different capacities.  He has dived longer and in more coral reefs around the world than any coral scientist and has published around 200 papers in coral reef ecology, climate and other fields. 
He has pioneered the study of reef preservation, and has participated in several major UN global conferences. He works with tropical fishing communities to restore coral reefs and fisheries, especially the Kuna Indians of Panama, the only native people of the Americas who have maintained their cultural and political independence. He is a hereditary leader of the Yolngu Dhuwa aboriginal clan of Arnhem Land, Australia, who preserve the world's oldest creation myth. He was educated in Jamaican schools, at MIT, Caltech, Yale, Woods Hole, and holds a Ph.D. from Harvard in biogeochemistry. He is a trained nuisance crocodile remover who would rather not.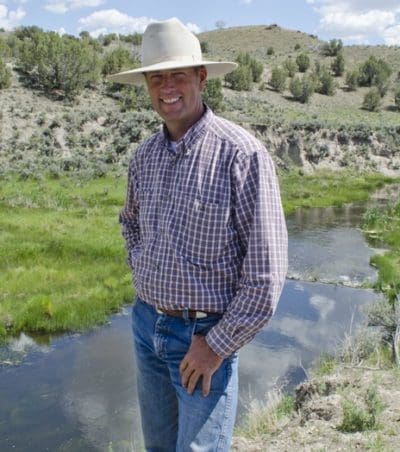 Jon Griggs is the ranch manager for Maggie Creek Ranch in Elko, Nevada. Maggie Creek is a beef-cattle operation running on both public and private lands in the high desert of Northeastern Nevada. Public lands in the west and the endangered species that inhabit them are hot button topics, but Jon and the folks at Maggie Creek have formed great working relationships with state and federal agencies and user groups to collaborate on conservation projects. They have embraced the opportunities created from listed or potential listings of endangered species to enhance riparian habitat for fish and amphibians and upland habitat as well. This also, as Jon says, makes great cow habitat.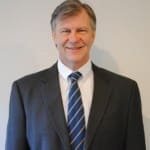 Scott Horsley has 30 years of professional experience in the fields of watershed planning and water resources management and holds degrees in biology and marine policy. He has worked as a consultant to federal, state, and local jurisdictions, and private industry throughout the United States, Central America, the Caribbean, the Pacific Islands, and China.
Scott has served as an instructor for a nationwide series of U.S. Environmental Protection Agency (EPA) workshops on groundwater protection and coastal resources management. He has also served on numerous advisory boards to the EPA, the National Academy of Public Administration, Massachusetts Department of Environmental Protection (DEP), Massachusetts Executive Office of Energy and Environmental Affairs (EEA), National Groundwater Association, and Massachusetts Audubon Society. Scott has received national (EPA) and local awards (Mashpee Conservation Commission) for his work in the wetlands and stormwater management fields.
Allison Houghton is a teacher of permaculture and gardening techniques.  She manages the Greater Boston CSA for The Food Project, where she has also been the orchard manager and assistant grower for Lincoln Farm.  Before that, she was horticultural director for Green City Growers, helping Greater Boston residents, schools, and businesses grow food intensively in small urban spaces.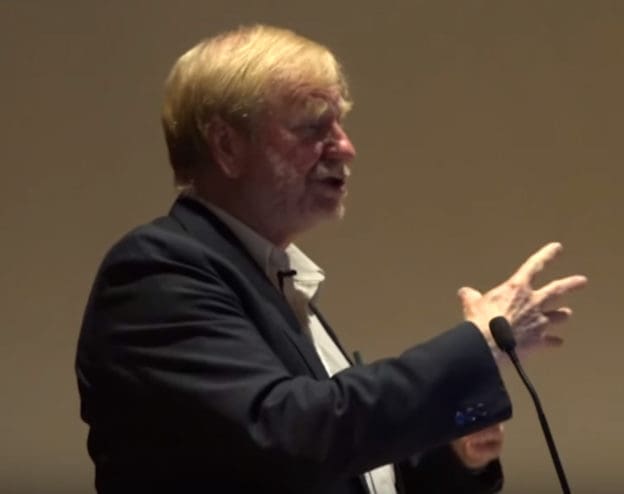 Walter Jehne is a leading Australian soil and climate scientist and Director of Healthy Soils Australia. He has extensive experience in industry and has worked overseas with Australia's national science agency, CSIRO, focusing on the microbial ecology of soil regeneration, the availability and cycling of nutrients, and how these govern the health, productivity, and resilience of biosystems. Walter is very interested in catalyzing urgent regional action by local communities and land managers to practically and profitably create on-farm microclimates to offset warming and restore rainfalls and to draw down carbon from past emissions safely into our soils and ensure opportunities and stability for all.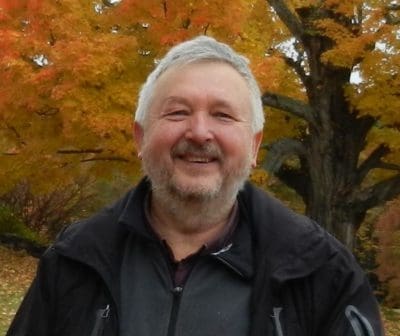 Michal Kravčík is an internationally recognized Slovak water scientist, ASHOKA fellow, and co-author of A New Water Paradigm: Water for the Recovery of the Climate, which emphasizes hydrologic cycles in addressing climate change. He is also a founding member and chairman of Slovakia's NGO People and Water. In 1999, Kravčík was awarded the Goldman Environmental Prize for his contributions to the water management of the Torysa River after galvanizing support to halt a dam planned during the Communist era by proposing effective democratic alternatives, including smaller dams, decentralized water management, and restored farmlands.
Kravčík took his ideas to the national level in 1998, helping to organize a non-partisan national voter education campaign that resulted in unprecedented citizen participation in national elections. People and Water organized the Village and Democracy project in 164 villages in the Levoca mountain region to support democratic processes and build a sustainable open society. Kravčík and People and Water have continued to work toward integrated river basin management in the region via the sustainable development programs "Villages for the Third Millennium", "Water for the Third Millenium" and "Blue Alternative". And check out Michal's Global Action Plan for the Restoration of Natural Water Cycles and Climate!
Jan Lambert of Charlestown NH is an environmental journalist and editor of the  Valley Green Journal who has been working closely with Michal Kravčík in promoting the New Water Paradigm via her journal and a resource book, Water, Land and Climate – The Critical Connection: How We Can Rehydrate Landscapes Locally To Renew Climates Globally, to be published in August 2015.  Jan has been involved in watershed projects for many years, both professionally and as volunteer; for example she helped to organize a 5,000 tree buffer zone planting along the Connecticut River.
She has also surveyed rivers, wetlands, and vernal pools, as well as aquatic plants and amphibians, and worked for several summers manually removing invasive milfoil from lakes and rivers. She presently serves as board member of the Ascutney Mt. Audubon Society and the Upper Valley Sierra Club, and is very active in the Black River Action Team of Springfield VT. She met Michal Kravčík via Facebook in November 2014 and has since become a working partner with him in editing and co-authoring his latest writing, A Global Plan for the Restoration of Natural Water Cycles and Climate, which will be shared at the conference.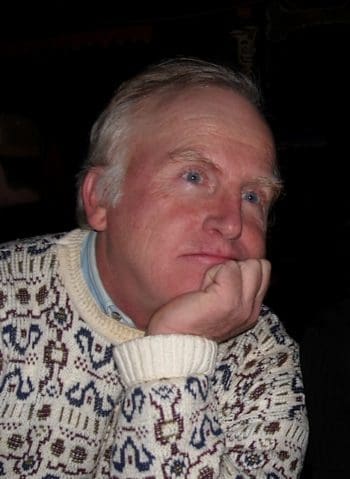 Jim Laurie, Restoration Ecologist, is a biologist from Rice University and is a pioneer in biological remediation of waste water. He was the technical manager of the world's largest "Living Machine" project to clean raw municipal sewage with no toxic chemicals. The facility, through a grant from the EPA, processed 80,000 gallons/day using the "living machine" methodology invented by ecological visionary, and Buckminster Fuller Award recipient, John Todd.
Prior to that, for twenty years Jim was a biologist and trainer in the chemical industry in Houston, TX, where his work with living machines resulted in processing effluent cleaner than possible with conventional technology. Jim has also been a passionate advocate for Holistic Management of grasslands in the past decade.  He began studying with Allan Savory twenty years ago in Texas, has spoken about Holistic Management at Harvard, MIT, Tufts, the Stockholm Environment Institute, and at meetings of the Massachusetts Climate Action Network (MCAN) and Northeast Organic Farmers Association (NOFA), and has been instrumental in spreading the message in New England.  Jim is also co-founder of a lively and sophisticated Google Group, Soil-Age, and he invites you to join!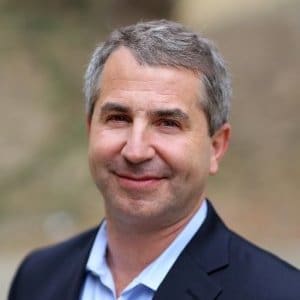 Shaun Paul is a pioneer in international social finance with expertise in regenerative finance, sustainable rural development, and indigenous peoples. His 25 years of professional experience include leading and supporting the creation and growth of dozens of innovative for-profit and non-profit companies catalyzing well-being for people and planet. He has worked on every continent, and provided consulting services to donors, investors and social purpose companies to adopt catalytic strategies regularly blending philanthropy, investments and business development. Shaun is a board member of International Funders for Indigenous Peoples and Accelerating Appalachia. He also serves as an advisor to the Mentor Capital Network. Shaun received his bachelor's degree in International Development from the School of International Service at American University, and a master's degree in Development Economics from the University of Michigan.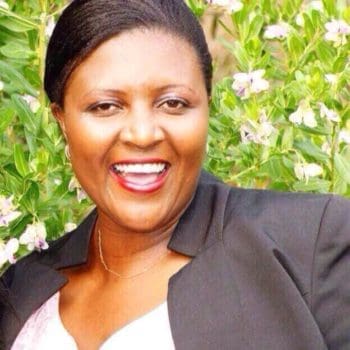 Precious Phiri is the Founding Director of EarthWisdom Consulting Company.  She was formerly a Senior Facilitator at the Africa Center for Holistic Management (ACHM) in Zimbabwe where she directed training for villages in the Hwange Communal Lands region that are implementing restorative grazing programs using Holistic Land and Livestock Management.  She helps rural communities in Africa to reduce poverty, rebuild soils, and restore food and water security. This nature-based solution has been successfully used on different landscapes in Africa and the Americas. Precious was born and raised in one of the communities now implementing restorative grazing.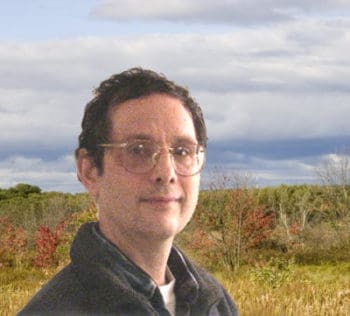 Adam Sacks is executive director of Biodiversity for a Livable Climate. He has had careers in education, holistic medicine, computer technology, politics, and advocacy. A climate activist for the past 15 years, he has been studying and writing about Holistic Management since 2007. His primary goal is regeneration of biodiversity and a livable planet.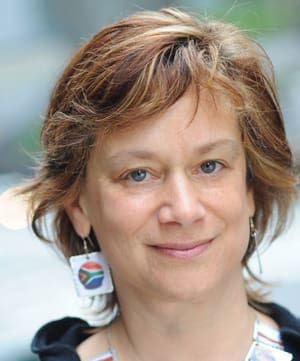 Judith Schwartz is a longtime freelance writer and author of several books. Over the last several years she has written about the juncture of economics and the environment for such publications as Time, Time.com, the Christian Science Monitor, Conservation, and the UKGuardian. Most recently she is the author of Cows Save the Planet and Other Improbable Ways of Restoring Soil to Heal the Earth (Chelsea Green Publishing, 2013). The Organic Consumers Association calls the book "a call to action for the soil", while author Michael Pollan says the book is "the most hopeful and surprising book on the environmental crisis I've read this year."  Judith has a B.A. from Brown University, an M.A. in Counseling from Northwestern, and an M.S.J. from the Columbia University Graduate School of Journalism.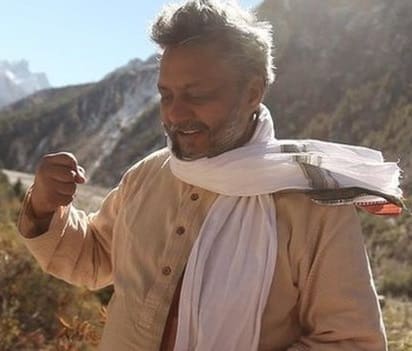 Rajendra Singh has been listed among The Guardian's "50 People Who Could Save the Planet". Better known as the Water Man of India, Singh was recently named the 2015 Stockholm Water Prize Laureate for his innovative water restoration efforts, improving water security in rural India, and for showing extraordinary courage and determination in his quest to improve the living conditions for those most in need.
Singh has dedicated himself for several decades to defeating drought and empowering communities in Rajasthan, the driest state in one of the world's most populous nations. The results of his tireless work are without equal: in close cooperation with local residents, he and his organization Tarun Bharat Sangh have revived several rivers, brought water, and life, back to a thousand villages and given hope to countless people. Rajendra's methods are modernizations of traditional Indian ways of collecting and storing rainwater, dating back thousands of years, and he believes this work offers "a way to solve both floods and droughts globally", emphasizing the impact of water restoration at the local, national, and international level.