Restoring Oceans, Restoring Climate:
Facing Fire & Ice, Food & Water, Floods & Droughts
Conference Home Speakers Program
View the the conference videos, links on our program page.
And here are some rave reviews:
"This was a really FABULOUS conference. I learned an amazing amount that I didn't know! I've been to many conferences during my career and I was really impressed with the impeccable quality of both the research presented and the researchers presenting."
– Fred Jennings
"Feeling totally in awe at your ability to deliver such thought-provoking, hopeful, and totally engaging conferences. They just get better and better."
– Lori Gill-Pazaris
"Thanks to you and your team for setting up a great conference. . . . My work is very specific to promoting marine biodiversity and sequestering carbon through regenerative community work in the areas of food, water and economics. I've felt like a lone wolf wandering around Indonesia looking for partners. It was incredible to spend the weekend with people doing such similar work."
– Jessica Hardy
"[Thank you] for the magnificent conference that filtered the bad feelings from the election, acted as a buffer against the tidal waves of emerging anger and hate, and gave us a paradigm for hope rather than despair."
– George Scarlett
"What a great experience it was to attend the Restoring Oceans, Restoring Climate conference put on by Biodiversity for a Livable Climate. The information provided was top-notch, and, while the science and stats are sobering, there is also plenty of hope provided by a number of varied ingenious initiatives on the ground and in the seas. Not only did my husband and I learn a lot, but we're also now motivated to get more involved in these efforts – there is a lot of work to be done. Thank you Bio4Climate!"
– Liz Merritt
Pufferfish and millions of other species want you!
Restoring Oceans, Restoring Climate:
Facing Fire & Ice, Food & Water, Flood & Drought
Presented by Biodiversity for a Livable Climate
A conference at Harvard University
Museum of Natural History Geological Lecture Hall
24 Oxford Street, Cambridge, MA
Friday, November 18 – Sunday, November 20, 2016
Friday, 6 p.m. – 9 p.m., Saturday and Sunday, 9 a.m. – 5 p.m.
For $8 parking at the nearby 52 Oxford Street garage, register on the visitor parking page (see bottom of this page for additional sage parking advice).

Human behavior has led to today's global warming – can human behavior reverse it as well? We have been searching for – and finding – answers leading to Yes!
In all of our conferences we have faced pressing questions in this era of planetary degradation, mass extinction and climate disruption. We have also introduced many positive and powerful solutions for varied terrestrial habitats across the world, and brought hope to the difficult climate story we are living through.
Now we're tackling a new and challenging player: Oceans. Covering 70% of the earth's surface and currently harboring vast amounts of climate heat, many other questions arise:
What roles do oceans play in the viability of life on land?

What roles do terrestrial habitats play in the viability of life in the oceans?

What is the role of those extraordinarily productive "edges" where land and water meet?

What are the ocean equivalents of regenerative management practices on land?

What are the dynamics of ocean life? If you were a bacterium, plankton, squid, fish or dolphin, what would oceans look like to you? What would you ask humans to do to preserve your habitats?

Finally, what are the relationships between oceans and land? How can we manage both for the good of the entire planetary system and the creatures who live here?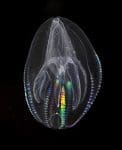 As in our prior six conferences, we'll examine eco-restoration and the power of nature to heal global damage and reverse global warming. We will step beyond our conventional assumptions to hear from forward-thinking scientists, ocean restoration experts, fisheries professionals and activists about the remarkable possibilities of regenerated abundant oceans for a healthy and livable planet, on land and at sea.
Join us for a vast virtual ocean voyage and a weekend of fascination, promise and hope!
A word about our ticket prices: On the one hand we want everyone and anyone who would like to attend our conferences to be able to afford to do so. On the other we are a small non-profit with limited resources and need ticket revenue to pay for conference expenses. Our ticket structure is meant to reflect both of those needs. So we ask you to feel free to buy a $20 ticket if that's what's comfortably affordable for you, and if you can afford a bit more but not $150, simply make an additional donation here. You'll also get a free ticket if you volunteer to help before or during the conference. And if a full-price ticket is within your means, we greatly appreciate it. But more important than anything else is that we'd love to have you join us to share in this weekend full of beauty, wonder and hope.
Tickets: Regular, $150, Students/Low-Budget, $20
Volunteer and scholarship opportunities available – please contact staff@bio4climate.org.
For $8 parking at the nearby 52 Oxford Street garage,
register on the visitor parking page.
In the Department drop-down menu, select "Visitor to campus", enter code 7700. When you purchase the permit, Affiliation is "Event Participant" and the Event Name is "Oceans Restoration Conference". If you successfully navigate this process and obtain your parking permit you may qualify for admission to Harvard (the $8 probably won't cover your tuition, but at least you won't get a parking ticket). If you have any questions, please call the Campus Service Center, 617-495-3772.
NOTE: On-street parking is free (not metered) in Cambridge on Sundays.