The Power and Promise
of Biodiversity: Visions of
Restoring Land, Sea and Climate

Click here to view videos!
Saturday, April 30, 2016
A conference at Harvard University
Geological Lecture Hall
24 Oxford Street
Cambridge, Massachusetts, USA
Tickets: Regular, $50; Early-Bird (by April 11th), $35; Students/Low-Income, $15
---
Biodiversity is the foundation of a healthy ecosystem. Biodiversity varies from habitat to habitat, but an abundance of different species in any habitat provides the resilience and strength necessary for a system as a whole to survive and to thrive despite the inevitable changes Mother Nature casts its way.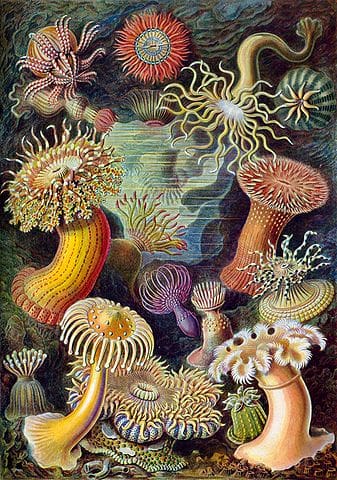 Sea anemones from Ernst Haeckel's
Kunstformen der Natur (Art forms of Nature), 1904
In this conference we will present the concepts, history, and processes for the restoration of biodiversity, along with its myriad benefits. We will emphasize how we can apply what we've learned from a variety of cultural and species perspectives to advocate for regeneration of healthy, biodiverse landscapes that draw down atmospheric carbon, restore water cycles and reverse global warming. Finally, we will consider many environmental and social issues that we now face, and examine how biodiversity is at the heart of the solutions — not only for humans, but for the whole interconnected web of life that has made Planet Earth unique in the known universe.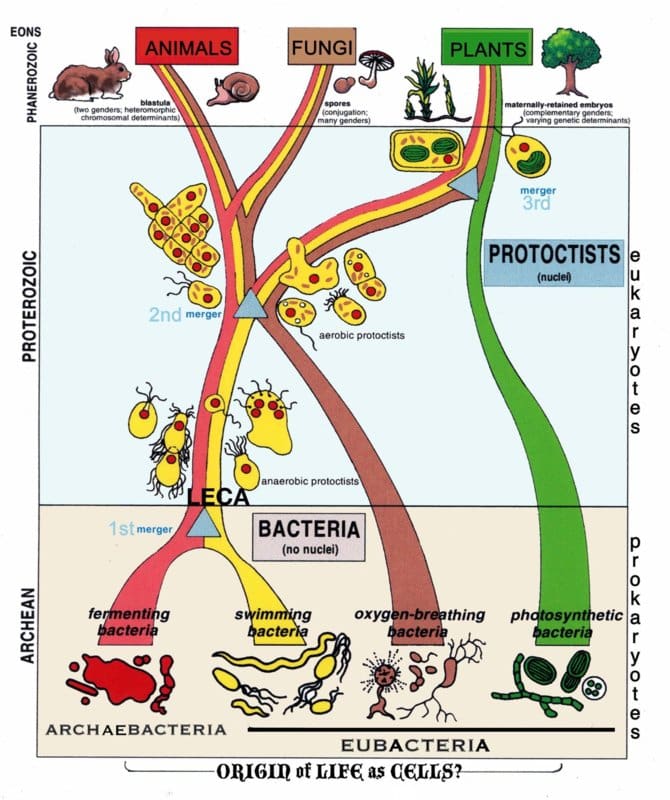 Lynn Margulis – Tree of Life
We invite sponsorship and partnership from individuals and organizations, which may include support for conference organizing, publicity, administrative support, venue, and operating expenses. For inquiries please contact climate2016@bio4climate.org
For further background information, please see our Resources page.