The Power and Promise of Biodiversity
– Speakers –
John E. Carroll is professor of environmental conservation in the Department of Natural Resources. In three decades at UNH, he has taught and done research on national and international environmental policy, diplomacy, ethics, and values as they pertain to sustainable agriculture and food systems. His recent books include Sustainability and Spirituality, and The Wisdom of Small Farms and Local Food.

Elisabeth Cianciola has a B.S. in Environmental Science from Trinity College, where she conducted research in areas as diverse as water quality sampling in urban rivers, rain garden design, and the taxonomy of algae. She recently completed an M.S. in Natural Resources at the University of New Hampshire, where she taught courses focused on wetland and freshwater resources. Her Master's thesis research focused on the development of a protocol for monitoring algae in Great Bay Estuary. She is currently an Aquatic Scientist at the Charles River Watershed Association.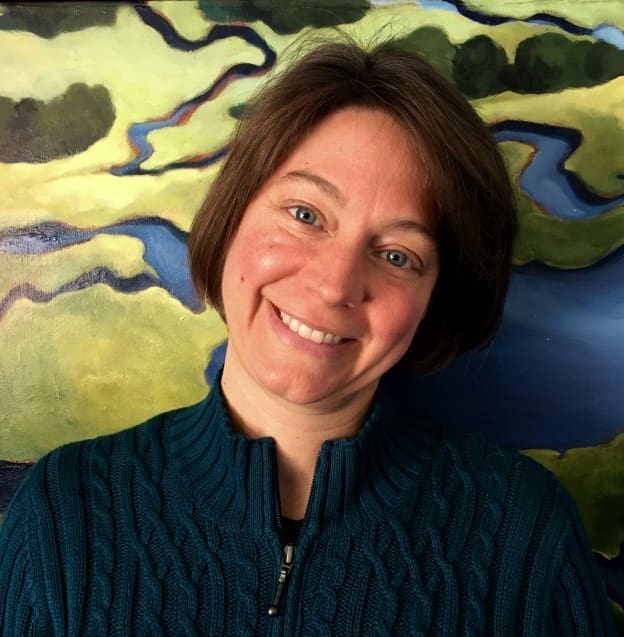 Beth Lambert is the Aquatic Habitat Restoration Program Manager at Division of Ecological Restoration (DER), MA Dept. of Fish and Game. She has been working in ecological restoration since 2000, and has been River Restoration Program Manager in Massachusetts, Coastal Restoration Coordinator with the New Hampshire Coastal Program, and a member of the Watershed Extension Faculty, North Coast Oregon Sea Grant. She has a BA from Carleton College and an MS from Oregon State.  Beth will discuss the full range of DER's on-the-ground aquatic habitat work, encompassing dam removal, freshwater wetland restoration, and salt marsh restoration.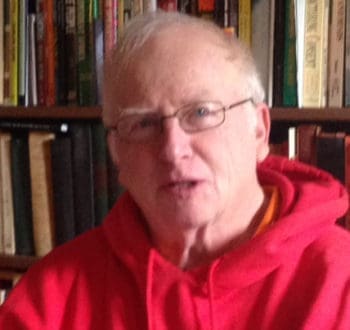 Jim Laurie, Restoration Ecologist, is a biologist from Rice University and is a pioneer in biological remediation of waste water. He was the technical manager of the world's largest "Living Machine" project to clean raw municipal sewage with no toxic chemicals. The facility, through a grant from the EPA, processed 80,000 gallons/day using the "living machine" methodology invented by ecological visionary, and Buckminster Fuller Award recipient, John Todd.
Prior to that, for twenty years Jim was a biologist and trainer in the chemical industry in Houston, TX, where his work with living machines resulted in processing effluent cleaner than possible with conventional technology. Jim has also been a passionate advocate for Holistic Management of grasslands in the past decade.  He began studying with Allan Savory twenty years ago in Texas, has spoken about Holistic Management at Harvard, MIT, Tufts, the Stockholm Environment Institute, and at meetings of the Massachusetts Climate Action Network (MCAN) and Northeast Organic Farmers Association (NOFA), and has been instrumental in spreading the message in New England.  Jim is also co-founder of a lively and sophisticated Google Group, Soil-Age, and he invites you to join!
Peter Lawrence is President and Co-founder of Biomimicry New England and a Biomimicry Specialist. BNE is a nonprofit organization dedicated to establishing nature and natural systems as an important resource for education and innovation in New England. From 1985 to 2014 Peter was Chairman & Founder of the Corporate Design Foundation, whose mission was to improve the quality of life and the effectiveness of organizations through design. Prior to that he was Director of the Design Management Institute in Boston. He has taught design at business schools including: Babson, London Business School, Boston University School of Management and UT Austin's School of Business. He received a degree in economics from Lafayette College and a degree in architecture from Rhode Island School of Design.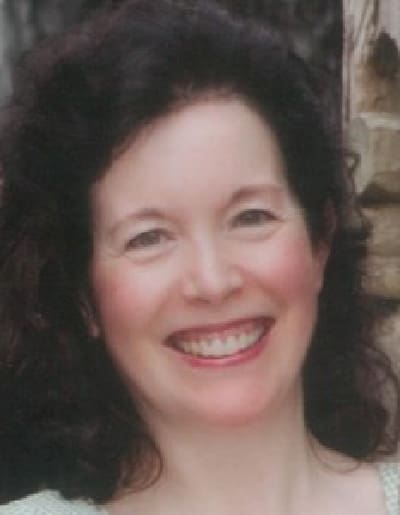 Sharon McGregor is a biologist, environmental policy administrator, educator, and consultant, most recently serving as Assistant Secretary for the Environment (Biological Conservation and Ecosystem Protection) for the Massachusetts Executive Office of Environmental Affairs (MA EOEEA).  As Assistant Secretary and chief policy advisor for natural resources protection, she administered a pioneering biodiversity conservation and ecosystem protection program.  
Sharon convened an interagency group of restoration ecologists that led to the MA Division of Ecological Restoration.  She also served as Director of Water Policy and Planning for the MA EOEEA, was the first director of the New England Aquarium's conservation program. The rapid loss of Sharon's hometown nature to development inspired her to research and propose legislation that became the Massachusetts Community Preservation Act (2000).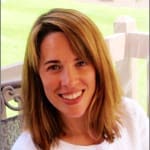 Alyssa Novak isa coastal ecologist who uses a combination of theoretical and empirical approaches to understand the characteristics of marine ecosystems that enhance their resilience to stressors.  She has worked extensively in seagrass systems and their restoration. Recently she expanded her work to salt marsh systems and is investigating marsh-edge subsidence and its relationship to the invasive European green crab. She received her Ph.D. from the University of New Hampshire and is an Assistant Professor at BU.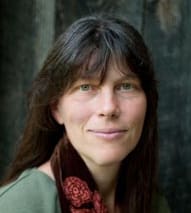 Didi Pershouse is a cross-pollinator, helping to connect the dots between soil health and human health. She is the author of The Ecology of Care: Medicine, Agriculture, Money, and the Quiet Power of Human and Microbial Communities and the founder of the Center for Sustainable Medicine. After 22 years of clinical work with patients, she is now working with the Soil Carbon Coalition on a large-scale citizen-science program that engages schools, conservation districts, and landowners in understanding the intersections between soil health, public health, and climate resiliency.
She develops learning resources on whole systems landscape function—in particular how to measure, understand, and restore the carbon and water cycles that make life on this planet possible. She also teaches workshops for community leaders on how to build trusted networks of peer support.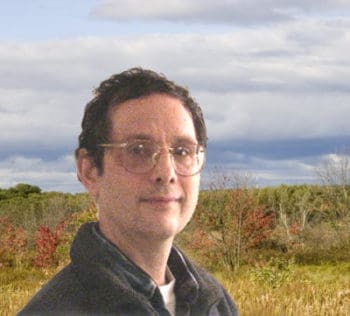 Adam Sacks is the Executive Director and co-founder of Biodiversity for a Livable Climate.  He has had careers in education, holistic medicine, computer technology, politics and advocacy.  For five years he directed a non-profit that worked with communities invoking basic democratic and constitutional principles to oppose detrimental local corporate activity.  He has been a climate activist for the past fifteen years and has been studying and writing about Holistic Management since 2007. On the side he is an artist, writer and student of classical piano.  His primary goal is regeneration of biodiversity and a livable planet.
Eric W. Sanderson is a landscape ecologist for the Wildlife Conservation Society at the Bronx Zoo, director of the Mannahatta Project (themannahattaproject.org) and the author of Mannahatta: A Natural History of New York City. In 2013 his new book Terra Nova: The New World After Oil, Cars, and Suburbs was published. Sanderson earned his B.A.S. and Ph.D. in ecology from the University of California, Davis. He is a Senior Conservation Ecologist at the Wildlife Conservation Society where he has worked since 1998.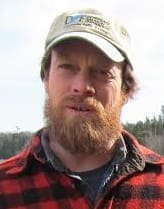 Dwayne Shaw is the Executive Director of the Downeast Salmon Federation, where he has led the development of the Federation's fisheries and land conservation programs since 1989, beginning with the removal of the Pleasant R. Dam and the renovation of the facility as a hatchery and fisheries research center in Columbia Falls. He holds a B.S. in Environmental Studies / Fisheries Concentration from UM Machias (1984), has conducted research at UM Darling Marine Center and was Manager and Research Director at the Beals Island Regional Shellfish Hatchery for 10 years. Dwayne also served as a fisheries biologist in the U.S. Peace Corps / Nepal.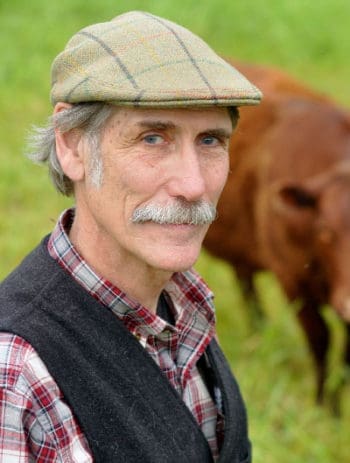 Ridge Shinn is the founder and CEO of Big Picture Beef and a leader in the shift away from feedlot beef to raising cattle on 100% grass and forages – no corn ever – using regenerative pasture and grazing management that sequesters carbon deep underground. Currently he is developing a large-scale supply of 100% grass-fed and grass-finished beef in the Northeast U.S. This program will provide economic opportunities for existing small farmers in the region and safe, nutritionally superior Northeast beef for Northeast markets, all while improving soil fertility and water retention and combating climate change.
Ridge was founding director of the New England Livestock Alliance, co-founder of Hardwick Beef, and co-founder of Rotokawa Cattle Company. He has consulted all over the US, and in New Zealand, Uruguay, and Argentina on beef production and ecosystem restoration through grazing. His work has been recognized in Time Magazine, Atlantic Monthly, New York Times, Wine Spectator, and Smithsonian. He is also on the Advisory Board of Biodiversity for a Livable Climate.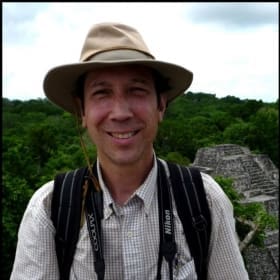 Philip Tanimoto is the Executive Director of the The Cloud Forest Conservation Initiative.  Tanimoto 'discovered' the little-known Cerro El Amay Cloud Forest Ecosystem during his doctoral research on cloud forest birds in 2006. He founded the Cloud Forest Conservation Initiative in 2009, and since then, he has guided its projects and expanded its conservation approach. CFCI builds lasting relationships with local communities to implement sustainable visions for the future. Our mission is to help poor farmers to stay on their land and not have to sell to speculators who plan to log the forest. CFCI is introducing macadamia–a specialized nut crop that grows optimally under local conditions. With macadamia comes a wealth of new skills and opportunities to protect the cloud forest.