Breaking News!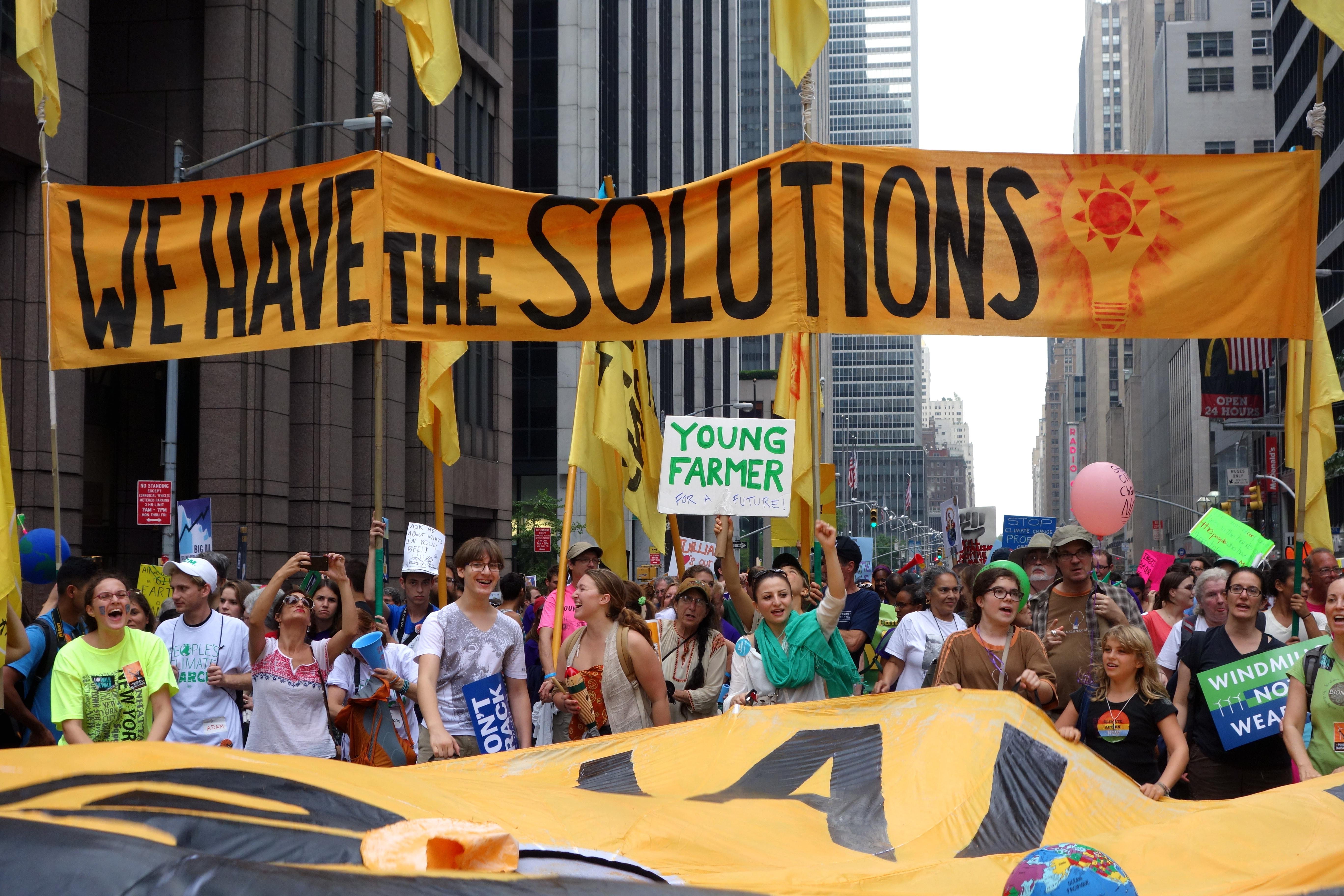 A one-day conference on Saturday, September 26, 2015 in Washington,DC sponsored by the DC Chapter of Biodiversity for a Livable Climate.  It's part of the Moral Action for Climate Justice organized by a broad coalition around the Pope's visit to Congress.  Meet us in DC for this milestone event, and sign up for our special conference here.
And of course . . .
Sign up for our October ground-breaking conference on regenerating a biodiverse and healthy planet :  
Restoring Water Cycles to Reverse Global Warming
Did you know . . . 
Properly managed water cycles can cool the earth's lands while we reduce greenhouse gas levels in the atmosphere

The largest terrestrial carbon sink on Planet Earth is soils

Soils hold more carbon than the atmosphere and all plant and animal life combined

Human mismanagement has caused more carbon to be lost to the atmosphere from soils than is currently up there today, causing an excessive and dangerous greenhouse effect

We know how to pull all excess carbon out of the atmosphere through eco-restoration, using nature's own unique invention that's 3.4 billion years old, photosynthesis

We can return to pre-industrial atmospheric carbon levels in a few decades or less, and cool the biosphere even faster than that

Eco-restoration brings extraordinary benefits aside from addressing climate change: increased food production, sustainable local economies; elimination of toxic fossil-fuel-based soil inputs; reduced regional conflicts (food and water wars); significant mitigation of drought, floods and violent weather; and climate and environmental justice

It is very low- to no-tech

All of this, in the global economy, returns far more than it costs: the entire world, humans and non-humans alike, makes a "profit"!

When we restore water cycles, a natural process during eco-restoration, we cool the surface of the earth and reduce or prevent many adverse effects of excess heat-trapping greenhouse gases
If all of this sounds too good to be true . . . well, the natural world is like that here on Earth . . . our extraordinary blue-green planet is the only one known to be brimming with life among the billions of celestial bodies in the universe.
The mainstream climate conversation still has not embraced the power of nature to heal what humans have wrought.  And yet, nature is poised for us to play a positive role among life on earth.
Read on for more information, and be sure to sign up for  . . . 
Restoring Water Cycles
to Reverse Global Warming

Tufts University
Medford, Massachusetts, USA
October 16-18, 2015
And check out Michal Kravcik's Global Action Plan
for the Restoration of Natural Water Cycles and Climate!
*  *  *
We now have three highly successful conferences behind us on the road to restoring ecosystems to reverse global warming: 
Videos of speakers as well as their slide shows are available on the program pages for all the conferences. In the planning stages is a major conference in the Washington, DC area in the late fall or spring.  In the meanwhile, we look forward to seeing you at Tufts in October!
Our Work: Restoring Ecosystems to Reverse Global Warming
Biodiversity for a Livable Climate brings you information about decades of scientific research and the practical experience of land managers around the world.  We work to remedy the information gap in mainstream climate advocacy which tells us that virtually the only practical effective action we can take is to reduce fossil fuel emissions.  There is another way. One foundational approach is Holistic Management as applied to billions of acres of grasslands worldwide, where soils have the potential to store enough carbon to reduce atmospheric carbon concentrations significantly.  In addition, we are fully supportive of reforestation, ocean regeneration and other restorative endeavors, all of which return essential health, climate stability and diversity to the biosphere.
Primarily based in the physical sciences, climate scientists generally do not yet recognize what life scientists and ecologists have long known: the power of life has molded almost every aspect of the physical earth, including the climate.  Wise human management of the biosphere can undo the eco-mess we have created, and regenerate a planet that we can live on.
While reducing emissions is of critical importance, there is far more that we can and must do, especially considering that emissions reductions efforts have to date been insufficient and even if emissions were to go to zero today, we would still be faced with catastrophic effects of climate change.
According to the 2013 Intergovernmental Panel on Climate Change (IPCC) report:
A large fraction of anthropogenic climate change resulting from CO2 emissions is irreversible on a multi-century to millennial time scale, except in the case of a large net removal of CO2 from the atmosphere over a sustained period . . . (p. 26, emphasis added)
We have lost far more carbon to the atmosphere from soil disruption since the beginning of agriculture than we have added by burning gas, coal and oil.  We must do something else:  Through eco-restoration and regenerative agriculture, we can take gigatons of carbon out of the atmosphere and put it back into the ground.
The American Dust Bowl, 1930s. Tons of carbon are moving from formerly healthy soils to the atmosphere.  Since the beginning of agriculture, worldwide soil degradation from farming, deforestation and other human activities has caused more greenhouse gas pollution than all the carbon currently in the atmosphere.
We know now that the safest and most effective approach to reducing atmospheric carbon is to capture it with millions of species of green plants, animals, insects, fungi and micro-organisms, which bury it deep in soils in carbon-rich molecules that are stable for centuries or longer. In the process, because complex organic carbon molecules retain many times their weight in water, we restore vibrant life to billions of acres of parched, desertified areas that were once healthy forests or grasslands.
There's more good news: with biodiversity and eco-restoration we can unite people, organizations and governments, even those who have been fighting and maneuvering for advantage for decades.  Everyone will agree that a magnificent stretch of wooded hills or green fields of grasses full of life are preferable to those rendered parched, cracked, barren and lifeless due to human misuse. Therefore, the mission of Biodiversity for a Livable Climate is to promote seeing the world in wholes to re-establish biodiversity and the water cycle, store carbon in the soils, maximize photosynthetic solar energy capture, eliminate bare soils and reverse global warming by applying regenerative approaches to the land worldwide.  
Site in the Chihuahan Desert in Mexico before and after restoration with Holistic Planned Grazing.  There is roughly six times more water captured in the ground by plants (bottom photo) than there was in the artificial pond (top photo).
==========
Above: Depaving in an urban environment (Somerville, Massachusetts) to recreate healthy soils.  Carbon dioxide, along with water, is the basic and primary building block of plants.  Now that the asphalt is gone, all the carbon you see as leaves and flowers is carbon that's no longer polluting the atmosphere and causing a greenhouse effect.
Contact: info (at) bio4climate.org