Join the Transition to a Healthier World
Cooling the Earth isn't rocket science! But it's not what most industries and governments are used to doing. That's why we work so hard to educate the world that nature is the most important healing tool we've got. You can help bring this Earth-saving regeneration, already underway on millions of acres, to the forefront of climate action today.
Out of sunlight, water and rock, living systems evolved and created this magnificent Earth.

Civilization is driving it to the brink.

Life can fix it – and you can help!
We are enthralled with our feats of technology (you're reading this on your cool device, after all), but that doesn't come close to the enormous power, complexity and subtlety of living systems.


Transformation
in Mexico
Watch what happens! A degraded Mexican landscape is transformed by excellent management. It took only two years (the arrow points to the same tree).
Events
In January, Ridge Shinn and Lynne Pledger joined us to discuss their new book, Grass-Fed Beef for a Post-Pandemic World. While the last few tumultuous years have heightened uncertainties about our food supplies, there's some good news coming out of the regenerative agriculture movement. Regenerative practices restore degraded land, increase soil productivity, sequester carbon and…
<div…
Announcements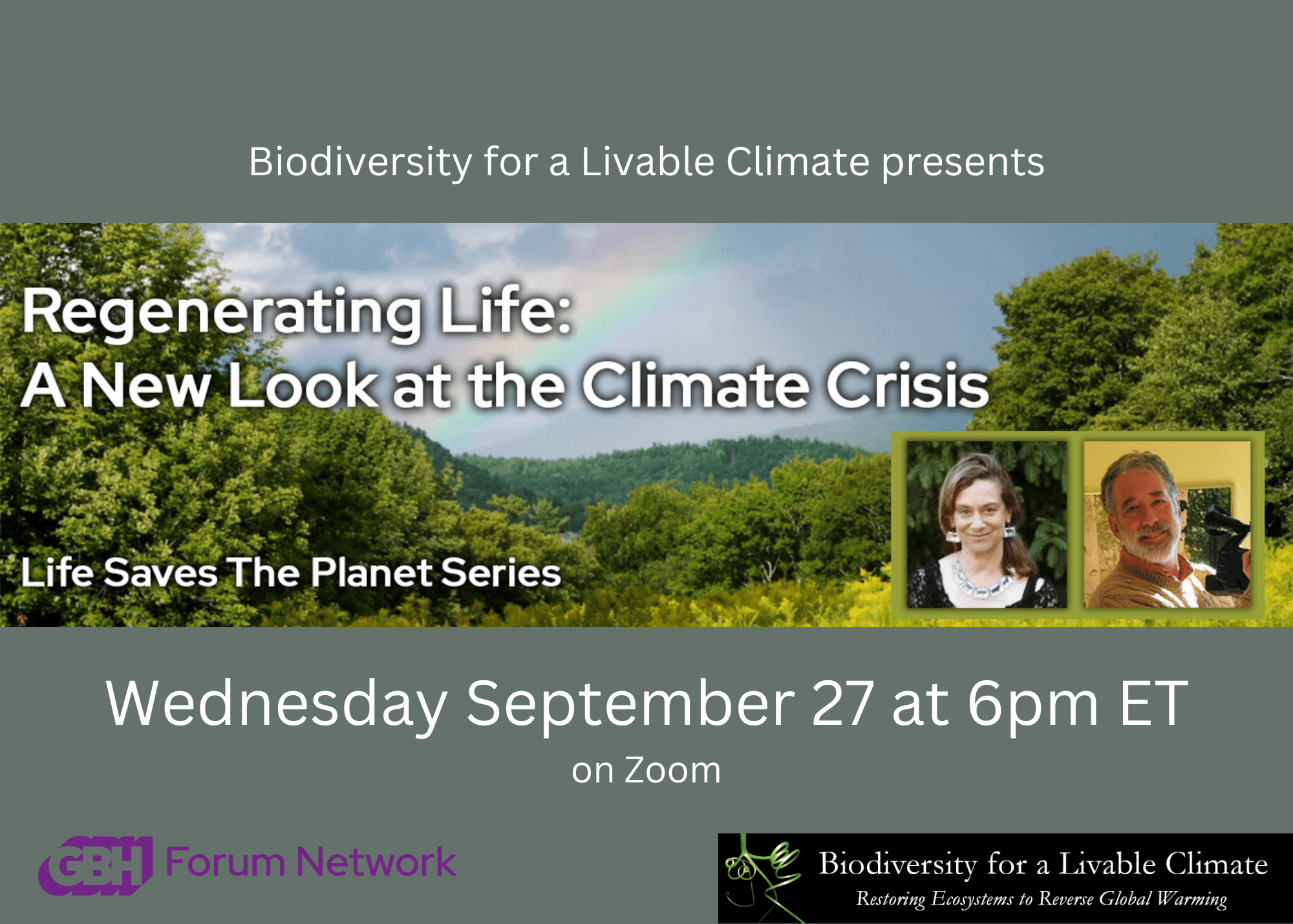 On Wednesday, September 27 at 6pm ET, John Feldman will share his perspective on Regenerating Life – an ecosystems perspective on the climate crisis. He will be joined in conversation by environmental journalist and author Judith D. Schwartz to explore regenerative solutions to climate disruption, global warming, and food insecurity. Read more and register now to…
<div…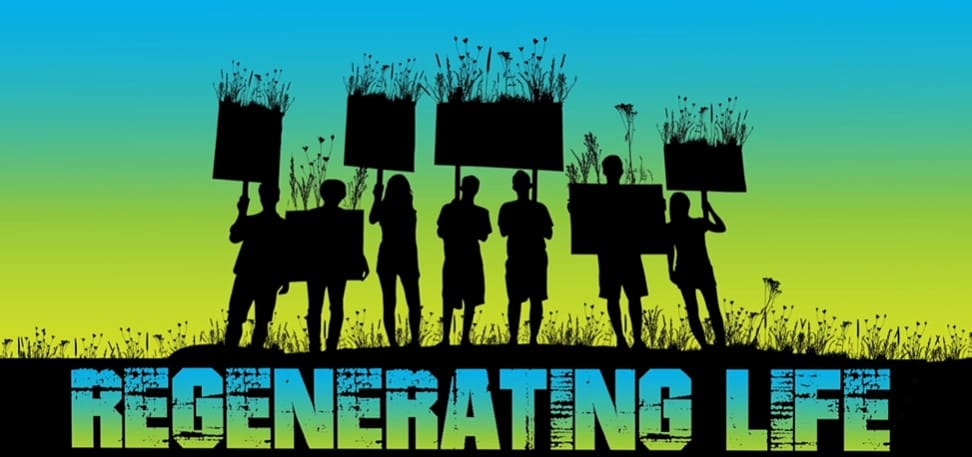 On Saturday, October 14 from 12:30 to 4:30pm we are hosting the premiere of John Feldman's remarkable documentary, Regenerating Life. Held at Tufts University, this symposium will feature a screening of the film, a panel discussion involving the director and experts from the film, and local organizations sharing ways for people to get involved in…
<div…
Dr. Makarieva and Dr. Nefiodov will be presenting their scientific findings at universities throughout the United States from September 21 – October 14 on the importance of water and healthy forests. This important research is fundamental to the role of ecosystems in climate stability. Check here below for locations near you. This U.S. tour includes…
<div…
On Wednesday, September 20 begins Jim Laurie's next Biodiversity Deep Dive course, Transformation to a Holistic Perspective – Nature Can Cool the Planet. Are you ready to transform your understanding of how life on the planet works and how we can play a role? Join us as we follow the transformation of two leading writers…
<div…
From now until September 24, we each have a critical opportunity to spread the message that #NatureCools in cities throughout the world, on social media, and in the mainstream media. Join us in showing people that restoring and protecting nature cools the climate, hydrates the land to prevent wildfires, drought and flooding, and reduces extreme weather.…
<div…
How do grassland ecosystems affect climate and biodiversity? In this issue we examine the science, the restoration and the culture around grasslands. Dive into the eleventh edition of our Compendium of Scientific and Practical Findings Supporting Eco-Restoration to Address Global Warming. We welcome your interest and comments – please contact us at staff@bio4climate.org.
Recent Blog Posts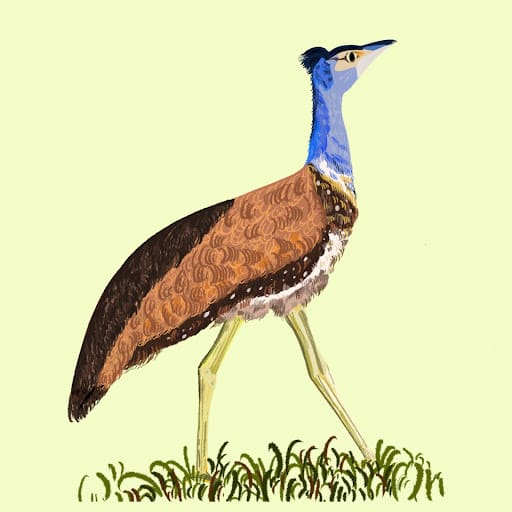 The first memories of my childhood that I can recall is that of me sitting on my bed with a blank sheet of paper and a box of crayons, making lines and circles and shapes of all kinds as the warm sunlight flooded in through the windows of the apartment. Painting was something I was…
<div…
Bio4Climate friends Tim Jones and Chie Morizuka manage a regenerative farm called Gladney Farm in Hokkaido, Japan. As the name suggests, there's a lot to be glad about on the newly restored land! Tim and Chie share the love by hosting groups eager to learn from the farm animals and plants. Students of all ages…
<div…
What a thrilling week it has been! Since last Thursday's New York Times article Tiny Forests with Big Benefits, my teammates and I at Bio4Climate have been buzzing with excitement at the recognition our forests and this type of restoration is getting. We are so thrilled by the enthusiasm of people's responses, from interest in…
<div…
Our community grows alongside our first Miyawaki forest! In September of 2021, we planted our first Miyawaki forest – the first in the Northeastern U.S. – in Cambridge, Massachusetts. As the forest turns two, and demonstrates signs of resilient, abundant growth, the Bio4Climate team gathered with local forest enthusiasts to reflect and celebrate the ecosystem…
<div…
Color Palette Testing
Here are five colors okay?
five okay colors Here are (https://coolors.co/ffffff-5c6f18-dbd229-fb8160-f53614)
What if I wrote not in bold? Could someone read this?
What We Do
Conferences
We've held thirteen conferences since 2013 from a wide range of speakers on how to regenerate biodiverse life on Earth. Our speakers are special: they aren't famous, but in their own creative ways they've worked wonders. They are examples of what each of us can do when we're inspired!
Solutions
There are so many solutions out there that are virtually invisible when we focus on a model of greenhouse gases and alternative energy. These solutions are available to restore living systems, cool the land and calm the climate. We bring these to you, here.
Compendium
Our Compendium is a selection of article summaries from the scientific and popular literatures on eco-restoration to address biodiversity loss and climate catastrophe. We bring material of interest from a wide variety of sources into one central publication. Check it out and discover some of the solid science behind nature solutions to biodiversity loss and climate.
Featured Videos
Some of our most widely viewed videos are here. But don't overlook hidden gems! You'll see them on our conference pages or you can search by subject or keyword with our website Super Search.
Voices of Water
Voices of Water is a project, led by Jan Lambert, dedicated to the work of innovative hydrologist Michal Kravčík and colleagues, who have developed a new and powerful paradigm for addressing floods, droughts and other disruptions of nature's water cycles.
Newsletters
We have several years of informative and entertaining newsletters that you are welcome to browse. They include interviews, book reviews, excerpts from our Compendium and past event announcements. Sign up for our newsletter list at the end of this page.